3 educationists become national professors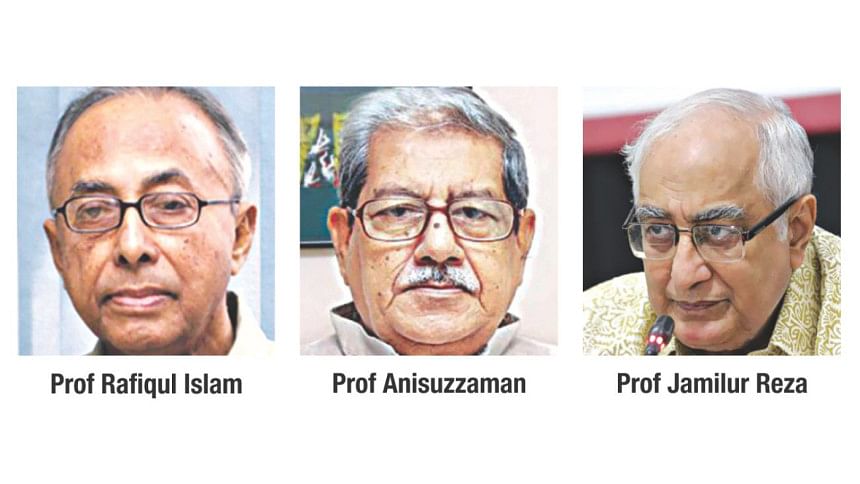 The government has appointed Prof Rafiqul Islam, Prof Anisuzzaman and Prof Jamilur Reza Choudhury as national professors for the next five years.
The Directorate of Secondary and Higher Education of the Ministry of Education issued a notification in this regard yesterday.
The eminent educationists would perform the duties of national professors and get honorarium and other benefits as per the Bangladesh National Professor Resolution (appointment, conditions and facilities) 1981, it said.
An eminent scholar, author and cultural activist, Prof Rafiqul is a professor emeritus and adviser to the Centre for Bangla Studies of the University of Liberal Arts Bangladesh (ULAB). He is also the chairman of Nazrul Institute.
In his long career, Dr Anisuzzaman taught Bangla in Dhaka University (1959-69, 1985-2003, 2005-08) and Chittagong University (1969-85), and was involved with a number of universities abroad. He is known for playing an active role in the movement against fundamentalism and fanaticism.
A civil engineer, professor, researcher, and education advocate, Jamilur Reza Choudhury is the vice chancellor of the University of Asia Pacific (UAP). He is a former adviser to a caretaker government.