BACKPACKING IN THE HILLS
BACKPACKING IN THE HILLS
Everything you need to know
WHAT'S BACKPACKING?
Backpacking is a form of travelling. Word of caution: it's not meant for the comfort-lovers out there. It's supposed to be hectic, tiresome and you've to carry all your belongings with you in a backpack. But it's fun. This independent manner of travelling outdoors has a liberating effect on the soul – and that's why young adults all over the world are increasingly choosing backpacking trips as their preferred vacation.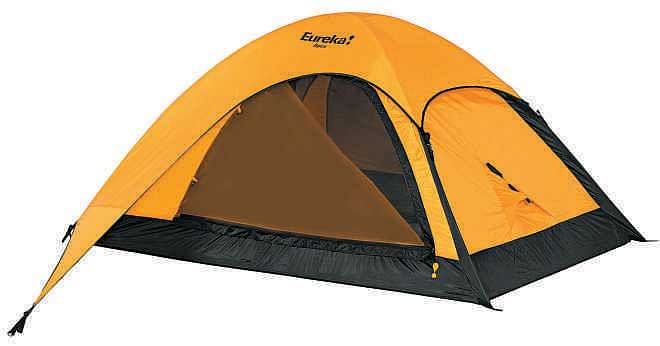 WHERE TO GO?
If you're wondering where to go on exciting backpacking trips in Bangladesh, keeping in mind the issue of security [believe me, that is and should be the main concern of parents] and everything else, there is a plethora of exotic locations out there. The best of the lot: Chittagong Hill Tracts. With Bangladesh Army and BGB stationed all over the Hill Tracts, and very amicable local people, security is not an issue. You have to take guides to go to certain places – their presence is reassuring as well. Silvery brown streams are found in every nook and cranny of the hills stretching over three districts – Bandarban, Rangamati and Khagrachari. These places are heaven for all adventure-lovers out there who crave for a serene hideaway amidst nature.
WHEN TO BACKPACK?
Winter is the best time for backpacking in Bangladesh. Less possibility of flash floods in the streams and minimal leeches ensure a safer trip. Trails through the hills are also not slippery and therefore  safer.
PROPER ETIQUETTE TOWARDS LOCALS
The locals are some of the most peace-loving people with very simple lifestyle. What may be an adventure for you is in some ways daily life for them. Proper respect towards their culture and traditions must be maintained during your stay.
IS BACKPACKING DIFFICULT FOR GIRLS?
It's a fairly common question. All over the world, girls are backpacking in just the same numbers as boys. Yes, there are inconveniences, and there will always be – regardless of gender. But adjustments can always be made, because the payoff is great.
Nushrat Yeasmin, an undergraduate student who loves to backpack in the hills of Bandarban, says, "We travel as a group of 5/6 girls. The locals are friendlier than anywhere else in the country. Sometimes we have to argue with the Army/BGB to go farther after sunset. But compared to the thrill and the adventure we have, these inconveniences are nothing. We like to pack our bags and set off whenever we can."
LEAVE NO TRACE
Would you like to see biriyani boxes, chips/cookies packets, cigarette butts, soda cans, plastic bottles scattered all around while you are walking through some of the most beautiful trails? You sure wouldn't. Let's look at some numbers.
 
Waste Decomposition Time:
Paper – 6-8 weeks
One-time use pack and plate – up to 12 weeks
Cigarette butt – 1-5 years
Plastic bag – 10-20 years
Tin can – 50 years
Yes, loads of people won't give a damn even after knowing this. But why would you want to be one of those imbeciles? Carry all the trash back with you in a big polybag and dump at a suitable place later. Remember, if we don't consciously preserve these natural wonders, they won't be there much longer. All that will remain is junk.
Leave No Trace is a set of seven outdoor ethics that promotes conservation in the outdoors. Find more at: https://lnt.org/
With gratitude to Fazlay Rabby, owner of 'Peak69', adventure and outdoor gear shop (https://peak69.com/) and Salehin Arshady, explorer and member of online travelling platform, 'Travelers of Bangladesh' (https://www.facebook.com/groups/
mail.tob/).
***
BACKPACKING ESSENTIALS
The trick to having a great backpacking trip is to travel light. Carry as little as you can. Because you will curse yourself for every unnecessary ounce of weight that you are carrying once you are on your feet.
Fazlay Rabby, a seasoned adventurer and proprietor of 'Peak69', outdoor and adventure gear shop (Aziz Super Market, Shahbagh, Dhaka), suggests that first timers should not spend much cash buying fancy backpacking accessories. After one or two backpacking trips, they will get an idea on what to buy and where to spend. Among all the backpacking essentials, he particularly emphasises the importance of a good backpack and trekking boots.
A list of essentials for everyone backpacking in the Hill Tracts:
CAMPING GEAR
Backpack [40L-50L capacity]: A good backpack shouldn't exert any pressure on your shoulders. The weight of the backpack should be evenly distributed at the waist or middle section through a waist strap. Shoulders should just provide support. You can buy backpacks at 600-1500 taka from New Market. But if you plan to backpack regularly, investing on a reliable one would be wise. Prices of quality international brands like Deuter and Black Diamond are around 13,000-14,500 taka.
Daypack [10L-15L capacity]: Handy when you are out on a day trip or finding a camping location. Price can vary between 300 and 800 taka.
Boots and Sandals: A pair of good trekking boots is invaluable, and they should be up to ankle to prevent twisting of ankles. Can be found at the ground floor of Polwel Super Market in Naya Paltan, Dhaka.
Take a pair of plastic sandals too. Trekking in the streams wearing boots can sometimes be disgusting as the feet get damp.
Tent: Tents give you the liberty of backpacking as long as you want until you find a suitable place to camp. The 2 season tents are light but not quite good against rain; 3 season tents are a bit heavier but provide excellent protection against rain. The poles are made of fibre. A 2 season tent weighs 1.5/2 kg and costs 3000-4000 taka. A 3 season tent weighs 2-3 kg and costs 4000-6000 taka. Available at Gulistan, Eskaton at affordable prices but quality is not that great. At Islampur in Old Dhaka, tents are manufactured and sold at wholesale markets.
You can also always stay at the houses of locals that you'll find on your way while trekking. The locals are very hospitable and usually welcoming; should cost 100-150 taka per person per night for boarding.
Sleeping bag: A sleeping bag will ensure that you sleep comfortably no matter where. Price ranges between 1200 and 2500 taka. Sleeping bags can be easily replaced with light quilts, ranging between 150 and 600 taka; you can find them in Gulistan, Dhaka.
Headlamp: Very important for trekking at night. Costs 600-900 taka. Branded headlamps (Black Diamond) will cost 3000-6000 taka depending on quality.
Flashlight: Costs 450 – 1800 taka. Buy the best you
can get.
UTENSILS
Mug [1L]: Everything can be cooked in it – preparing hotchpotch, soup, boiling eggs or even making coffee.
Plate, spoon (better if plastic).
Penny stove and methylated spirit.
Lighter/match/fire Starter. Knife. Disposable polythene bags.
FOOD
Ingredients for making khichuri: Rice, lentil, salt, pepper etc.
Dry food: Soup packets, cup noodles, cookies, eggs, protein bars, chocolates, chanachur etc.
It's mandatory to take abundant supplies of Glucose powder and Oral Saline.
CLOTHES
Two trousers, better if synthetic. One pair of shorts.
Two T-shirts. One jacket/hoodie. Gamchha.
Socks (2 pairs of thick ones). Extra underwear. Sunglasses. Cap/hat. Hand gloves and monkey cap.
TOILETRIES
Toothpaste (one for the team is enough). Toothbrush. Mosquito repellent cream. Shampoo (minipacks). Sunscreen lotion. Vaseline. Hand sanitizer.
NAVIGATION
Map, GPS, compass. If you have a GPS device, you can easily download trail coordinates from Google Earth and save those on your device.  Prices of Garmin GPS start from 8000 taka.
MEDICINES & FIRST AID
Most of the areas in the Hill Tracts are malaria-affected zones. So before starting your trip, don't forget to have malaria prophylaxis tablets after consulting a registered doctor. Take medicines for fever, cold, gas problems. Assign one person in the group to carry a first-aid kit at all times.