Grenades came from Pakistan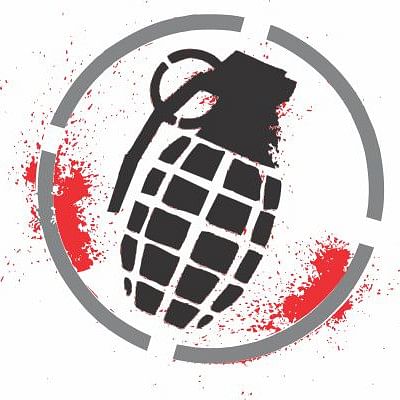 The grenades used in the August 21 attack to kill Sheikh Hasina were supplied by former deputy minister Abdus Salam Pintu's brother Maulana Tajuddin.
Tajuddin got those from Abu Yusuf Butt alias Abdul Majed Butt, a leader of the Pakistan-based militant outfit Hijbul Mujahidin, which is active in Indian-controlled Kashmir. 
In a confessional statement before the Speedy Trial Tribunal-1, Dhaka, in 2009, Majed said the grenades used during the attack came from Pakistan.
Majed, who was given death sentence by the court yesterday and is now behind bars, said the grenades came to Chattogram by a ship from Pakistan. After that, the grenades were sent to Dhaka.
"The grenades in Tajuddin's possession were used to attack the Awami League rally on August 21," Majed said in his confessional statement, adding that they used to bring grenades and bullets from Pakistan to Bangladesh and then send those to India.
Tajuddin was involved in sending the ammunition to India through land routes in exchange for money from Hijbul Mujahidin.
The court, in its verdict today, said a series of meetings were held at Pintu's Dhanmondi residence before the August 21 attack and Pintu gave assurances that he would provide security and administrative assistance to Mufti Hannan and the other attackers.
The court said that on August 20, a day before the attack, Mufti Moin alias Abu Jindal and Ahsan Ullah Kajal took 15 grenades and Tk 20,000 from Pintu's residence. 
Mufti Hannan and others carried out the attack afterwards.
The court also said that on August 18, 2004, Mufti Hannan and two others went to Pintu's Dhanmondi residence where Pintu's brother Tajuddin, Arif Commissioner and the owner of Hanif Paribahan Md Hanif were present. They also assured Hannan and his cohorts of providing all sorts of assistance.
Quoting Majed's confessional statement, the court said he had a meeting with Tajuddin, Hafez Abu Taher, Maulana Abdus Salam and Mufti Hannan in Saat Masjid at Mohammadpur in March, 2004, where Tajuddin said they would face difficulties in carrying out their organisational work if AL came to power.
Majed said Tajuddin told him that AL would not be able to come in power if Hasina were killed as the party would weaken. They would then be able to strengthen their activities in Bangladesh and India.
Majed first came to Dhaka in January, 2000, after which he went back to Pakistan and stayed there for several months. He returned to Bangladesh again in 2002. Using a Bangladeshi passport, he went to Pakistan in 2006, only to return to Bangladesh in November 2006.
In 2009, he was arrested in Dhaka on suspicion of his involvement in the grenade attack and was sent to jail.