Zayan's body will arrive tomorrow, his father in ICU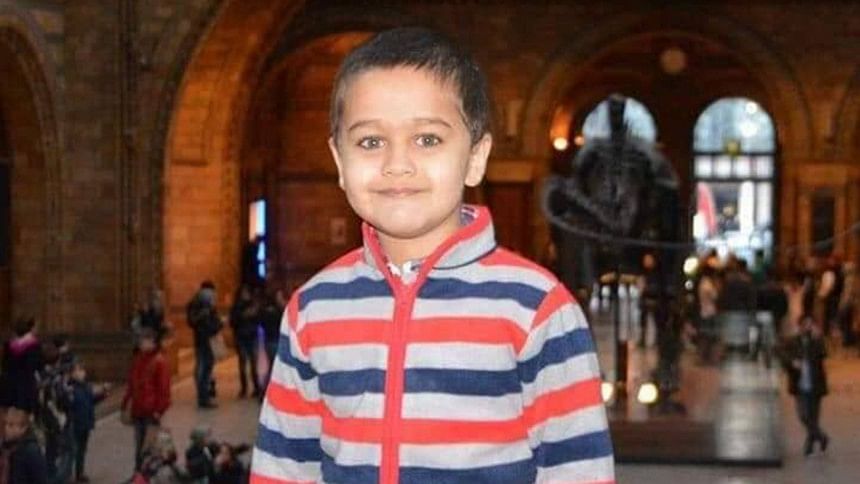 Moshiul Haque Chowdhary, son-in-law of Awami League Presidium Member Sheikh Fazlul Karim Selim, has been taken to ICU of a hospital in Sri Lanka after surgeries.
He is under observation for the next 72 hours and cannot be moved before two weeks, Bangla daily Prothom Alo reports quoting Selim.
The AL leader said this while visiting the place where the namaz-e-janaza of his grandson Zayan Chowdhury, 8, will be held.
Moshiul Haque has been suffered splinter injuries in kidney and liver, Selim told the daily.
Selim's younger brother Sheikh Fazlur Rahman Maruf said the body of Zayan will be brought to the country on Wednesday and his namaz-e-janaza will be held at Banani Chairmanbari field after Asr prayer.
Later, he will be buried at Banani graveyard, he said.
Zayan was killed in the series blasts that tore through churches and hotels in Sri Lanka on Easter Sunday, killing over 300 people and injuring hundreds.
He was having breakfast with his father Moshiul Haque at the restaurant of a hotel in Colombo when the explosion occurred.
Moshiul and his wife went to Sri Lanka on holiday with two of their children. His wife and younger son were in their hotel room when the blast rocked the hotel, they said.