Child Marriage of Rohingya girl stopped in Malaysia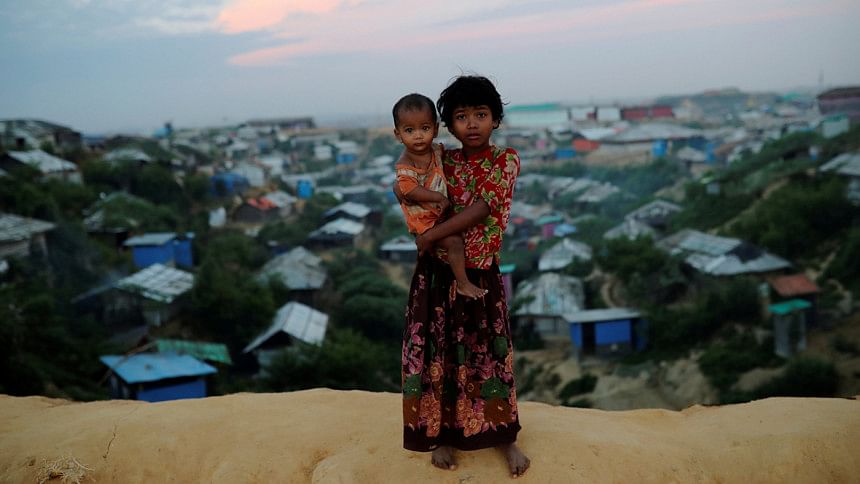 The wedding dinner was being prepared for about 100 guests. But the police knocked on the door as the bride was an 11-year-old girl who was about to be married off to a man 10 years older than her.
"She's a bright girl with a good attendance record. But when she did not continue school, we suspected something amiss," said Lifebridge Learning Centre director K Sudhagaran Stanley Singh.
"As it was the long Chinese New Year break, we could not get United Nations High Commissioner for Refugees in Malaysia.
With the clock ticking, we resorted to calling the police to intervene," he said yesterday.
The wedding in Taman Senangin here would have proceeded that day if the police had not stopped it in time.
Her 46-year-old father, who is a building contractor and reportedly facing financial difficulties, apparently agreed to postpone the marriage until the girl is old enough, after being advised by the authorities.
The case has been referred to the Welfare Department. Police have also informed UNHCR Malaysia and the Penang Religious Affairs Department.
Central Seberang Prai OCPD Assistant Commissionar Nik Ros Azhan Nik Abdul Hamid confirmed that the case is being monitored by the Welfare Department.
Sudhagaran, who co-founded the learning centre, said the girl had spent three years at the Rohingya private school.
However, she did not turn up for the January intake.
He said that the family could have gone ahead with the wedding if they had insisted.
To them, there was nothing wrong about the marriage, he said.
"We managed to stop it as the wedding was taking place illegally and it was not syariah-sanctioned," he said.
Sudhagaran noted that there was a high dropout rate among Rohingya girls in the school, especially when they reached puberty.
"Almost 90% of the female students in this school do not complete their studies upon reaching 13 or 14 years old. Their usual reason is that they need to work and support the family. This remains a big concern for us. We have about 150 students here. Fewer than 10 of them are above 13 years old. Nine out of ten girls will drop out from school when they are 13 or 14, while half of the boys will drop out when they are 15 or 16," he said.
Sudhagaran, who has been working with the Rohingya and running the NGO-funded school since 2011, said many of the dropouts ended up doing odd jobs.
He believed that some of the girls ended up getting married.
Sudhagaran also hoped the government would allow the Rohingya to enrol in local schools and receive protection in employment, education and health care.
"Some of the Rohingya children would enrol in schools, taking up Year One syllabus despite them already being 15 or 16 years old, as they lacked access to education at a younger age."
A check a the UNHCR website listed about 88,880 Rohingya seeking refuge in the country as of end of last year. A quarter of them are below the age of 18.
Meanwhile, State Women, Family Development and Gender Inclusiveness Committee chairman Chong Eng urged UNHCR to come up with guidelines on child marriages involving refugees as the Malaysian law could be applied on them.
"Hopefully, bodies like UNHCR will have guidelines and regulate them. We can only raise awareness and try keeping the children in school," she said.
Copyright: The Star Online/ Asia News Network ( ANN)