Fake Visas to Rohingyas: Bangladesh mission staffer involved?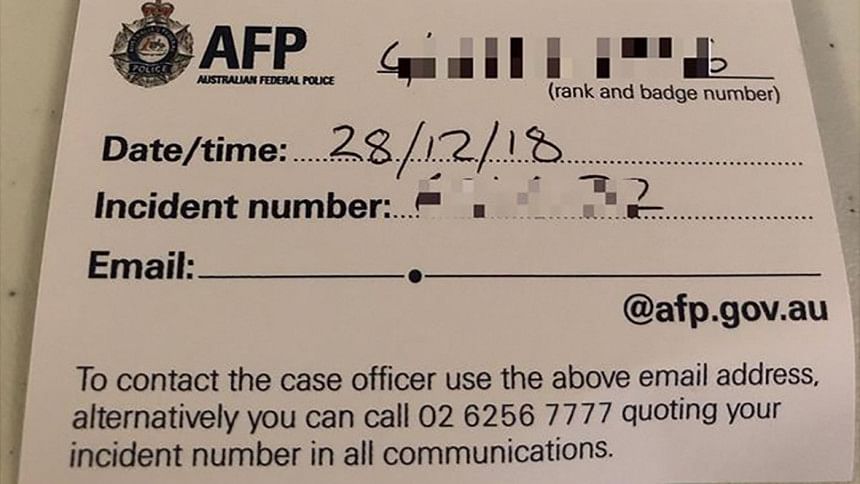 The Australian Federal Police received at least six complaints against a Bangladesh High Commission official, based in Canberra, over his involvement in issuing fake tourist visas to Rohingyas.
Rohingya community members in Australia filed the complaints after Bangladesh authorities detained at least 20 of them in Dhaka's Hazrat Shahjalal International Airport with fake visas and sent them back last month, Australian news outlet SBS reported yesterday.
The news outlet also reported that Australian police were investigating the scam.
According to SBS, a Rohingya refugee in Australia for six years, Faruk, wanted to visit his family at a refugee camp in Cox's Bazar of Bangladesh. Accordingly, he obtained a tourist visa from the Bangladesh mission in Australia and travelled to Dhaka on December 19 last year.
But Bangladesh Immigration Police detained him along with some other passengers and sent them back from the airport next day, claiming their visas were fake.
Another Rohingya refugee in Australia, Aman Ullah, told SBS that he paid $350 for a visa but received a fake one.
"I heard the visa scam news and went to the Bangladesh High Commission in Canberra. Shamima Pervin [second secretary at the High Commission] told me that mine was a forged one. In order to get a new visa, she said I need to report this to police, which I did," says Aman.
Asked, an immigration official in Dhaka said they detected a number of Rohingyas with fake visas but was unable to share the exact number.
"We checked with Bangladesh High Commission in Canberra and confirmed the visas were fake. Then we sent them [the Rohingyas] back," he added, seeking anonymity.
The six complaints were filed with Woden Police Station in Canberra in December 2018.
In a written statement to SBS, Bangladesh High Commissioner to Canberra Mohammad Sufiur Rahman said they had received allegations of visa forgery.
"While we have allegations, we cannot conclusively establish involvement of any of our staff [members], though we have received names of some agents or handlers perhaps from Sydney and Melbourne.
"We are yet to receive a detailed report from the relevant Bangladesh authorities on such document holders' travels to Bangladesh and our authorities' findings that led to the deportation of some of those Rohingyas."
He also said that Shamima Pervin had alerted them about the issuing of fake visas in April and November last year.