Nobel & Mou pair up
"Love Finally" set for Eid telecast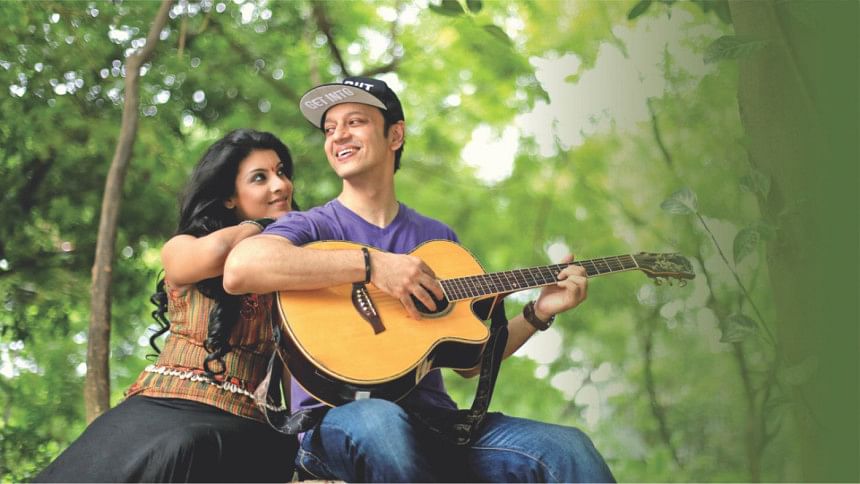 Ishan is a musician, and Nandini a fashion designer. Despite being in a relationship for eight long years, both of them have been so busy with their careers that they never managed to find enough time for each other, let alone think about getting married and settling down. At one point, the relationship became so complicated that the two decide to break things off. But it is then that things start to happen in their lives that make them rethink their decision. 
Nobel and Mou were a formidable on-screen couple of the nineties, and still have a special appeal to the TV audience. The duo has paired up once again after a long hiatus, as Ishan and Nandini in "Love Finally", a single-episode TV play set to air this Eid on Rtv. Kaushik Shankar Das has written and directed the play that also casts Nawshaba, Diana, Daud Nur and Nijhum. 
The director said he had been planning to make "Love Actually" for three years, and is glad to have finally completed it. Terming Nobel and Mou a 'dream couple', he said both the actors have worked with a lot of conviction for the play.