Mosharraf's "Jhamela Unlimited" journey
Shamim Zaman's comedy to air 200th episode tonight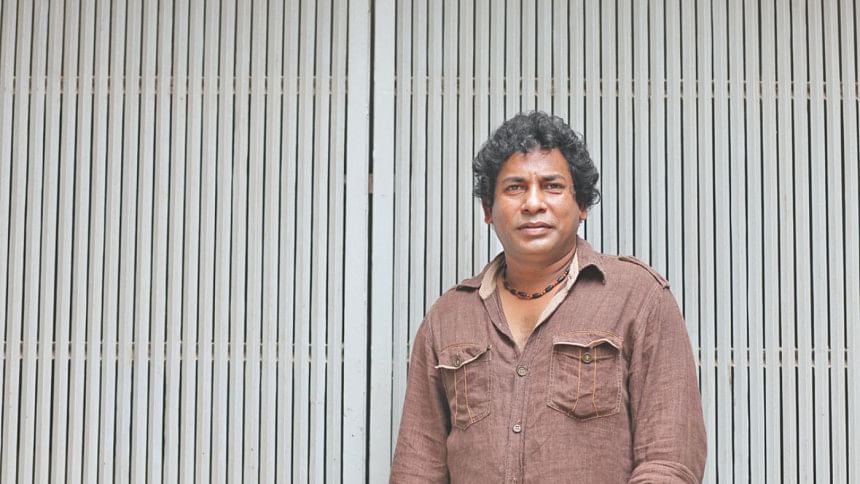 "Jhamela Unlimited" has been an audience favourite ever since its pilot episode went on air. The Rtv comedy series will air its 200th episode today at 9:50pm. Mosharraf Karim is always a popular face in any show, and his character in the Shamim Zaman-directed play has been one of its highlights. The Daily Star recently reached out to the actor for his insights on the play, and more.
How do you feel about this journey that brought you to the play's 200th episode?
Mosharraf Karim: Whenever I see any work of mine becoming a hit with viewers, it gives me great pleasure. I feel all our hard work has found fulfillment in coming so far with the play, and I hope it remains this way.
Tell us about your character.
Mosharraf Karim: My character's name is Sobahan, and wherever I go, everyone seems to want to talk about the character. This is testament to the show's success, and I am indebted towards the whole team for their efforts, without which all this would not have come to fruition.
What is it like to work with Shamim Zaman?
Mosharraf Karim: I have worked with him many times, and we have a special understanding. This is his first major series, and he has been very meticulous since the beginning of the play.
How many episodes would you like this play to achieve?
Mosharraf Karim: As long as the audience wants to keep watching us, we will not stop working. Their appreciation gives our work life, and we do all that we can to ensure they are happy with us.