"I love working with children"
….Shamima Tushti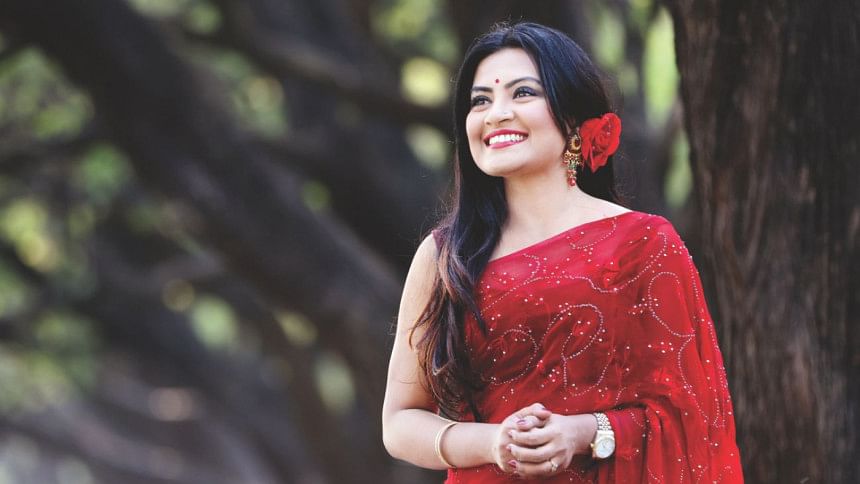 Hailed as a popular TV actress, Shamima Tushti makes a frequent appearance in dramas aired across various TV networks. However, little is known about her activities off set; the artiste is a passionate activist involved in humanitarian causes, and an active social worker. Professionally she is also a teacher, and has revealed that she loves working with children. In a recent interview with The Daily Star, the actress shares insights into her activities beyond the limelight, and more.
What do you like doing on weekends?
Tushti: On my days off I prefer staying in at home, and organise things around the house. Shooting days can leave things quite messy!
What are you currently working on?
Tushti: Right now I am working in a few drama serials; I am involved in programme aired on the brand new children's TV station, Duronto TV, called "Tirigiri Talk". I am also playing roles in "Olpo Sholpo Golpo", "Babui Pakhi'r Basha", and "Radio Jockey. Aside from acting roles I am a cultural teacher at BAF Shaheen School and College, and I have formed the Aamra Manush Foundation along with my students. Our foundation seeks to aid women in need and help them find employment, and we are closely involved with children's development work through education. Currently we are visiting schools to teach them about our Liberation War history. It is a sad truth, but as time goes by Freedom Fighters will not walk among us anymore, and I think it is imperative that children learn to appreciate their sacrifices and bravery while they are still alive.
What is your favourite getaway?
Tushti: I love long drives, but my favourite holiday destination is Cox's Bazaar. I love the vastness of the open seas and skies, and I don't think there is a better place in Bangladesh.
Could you share three facts about yourself that define you best?
Tushti: I try to cook sometimes. I also love a good laugh, and I love working with children.
Is there a role you would like to portray on screen someday, but haven't had the chance to yet?
Tushti: Every role that I have done so far is quite special to me. As an actor, I am free to choose the roles I like, which is one of the amazing things about my job.