Passing of a Starman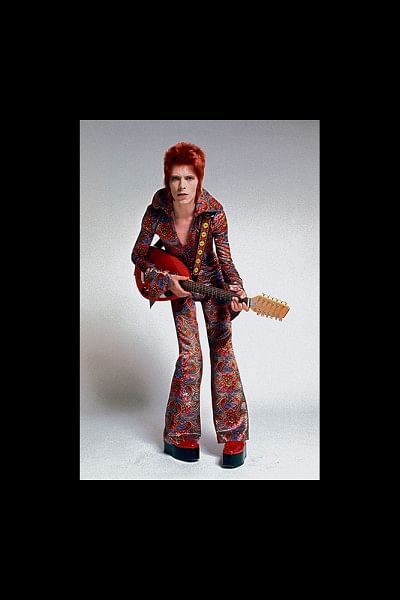 "Look up here, I'm in heaven
I've got scars that can't be seen
I've got drama, can't be stolen
Everybody knows me now"
Those were the first words of the final single David Bowie would get to release, "Lazarus", a day before his 69th birthday and three days before he would pass away peacefully – on January 10. He had been suffering from cancer for 18 months.
ALSO READ: Music legend David Bowie dies
His love affair with music that began with listening to artistes like Little Richard and Elvis Presley took him on an unmatched journey that, if condensed, would still fill up entire pages of a newspaper. He pioneered an entire music genre – glam rock; experimented with great success on a spectrum of musical styles –from rock 'n' roll to soul, funk, pop, hard rock, electronica to industrial, adult contemporary and jungle, and basically remained an icon for over four decades. He collaborated with artistes ranging from Tina Turner to Queen to Snoop Dogg; released 27 albums that sold over 140 million copies (before "Blackstar" that came out on January 8 this year), 14 Platinum, 18 Gold and eight Silver album certifications (US and UK combined); won two Grammies (one of them a Lifetime Achievement Award, in 2006); was inducted into the Rock 'n' Roll Hall of Fame; and was named Rolling Stone's 39th Greatest Artiste of All Time and 23rd Best Singer.
But it was never just music, when it came to Bowie. He studied dance and theatre, acted in films and theatrical productions by the dozens, married a supermodel, became a character in a video game, lived in Europe where he painted post-modernist paintings, became an art collector of repute. Most iconic of all was without a question his alter-ego of Ziggy Stardust, "the bisexual alien rock super star", for his fifth studio album "The Rise and Fall of Ziggy Stardust and the Spiders From Mars" and its unforgettable single "Starman".
All his life, Bowie innovated and reinvented the artist in him, and never ran out of new forms and platforms to express himself – from 1969's "Space Oddity" to his theatrics of Ziggy Stardust and Thin White Duke, to the German genre of Krautrock to post-disco and dance in 1983's "Let's Dance", one of his biggest hits and a stepping stone for the legendary guitarist Stevie Ray Vaughan to the hard-rocking band Tin Man and the release of the art-rock and pop in 2002's "Heathen". And because he treaded so many grounds, Bowie influenced generations upon generations of musicians, from Kurt Cobain to today's Arctic Monkeys and Lorde.
Although he didn't perform live much since his heart attack in 2004 and last performed in 2006, the demise oficons like him is like a burn down of a library; you lose so much more than you know. But after an 18-month battle with cancer, maybe all he wanted was to be free, as he closed his last released single, "Lazarus", with:
"Oh I'll be free
Just like that bluebird
Oh I'll be free
Ain't that just like me …"