What's happening on 'Wind of Change' season 5?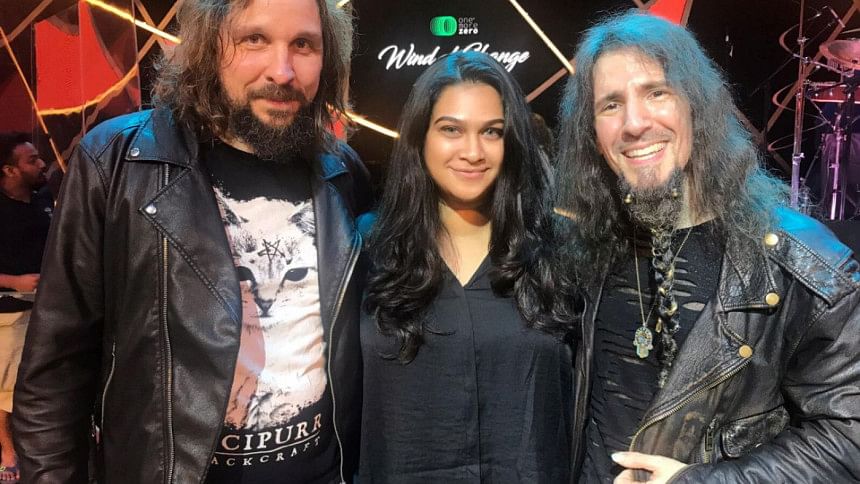 As the festivities of Eid ushers in a wide arrangement of television programmes to keep the audience entertained and the essence pulsating, one event that stands out is Gaan Bangla's Wind of Change. Ever since its inception, the show made an impact that was promising and long lasting. The grandeur with which Kaushik Hossain Taposh, the brainchild behind the initiative, managed to welcome proficient artistes from various corners of the globe and infuse their craft with those of the musician's of Bangladesh, is truly praiseworthy. Prior to Wind of Change, this unique amalgamation of talent in the country was unprecedented on our TV screens.
To this day, Wind of Change continues to blow with its melodious harmony. This year, amongst the many renowned artistes participating in season 5, Tashfia Sui Tashfee had a vital role to play. "I was privileged enough to be appointed as the head of choir/harmony for Wind of Change season 5," she says. "Of course it came with a lot of responsibilities to be a part of one of  the biggest musical projects in the country, but it was an absolute honour and pleasure to work with so many amazing international artistes at the same time."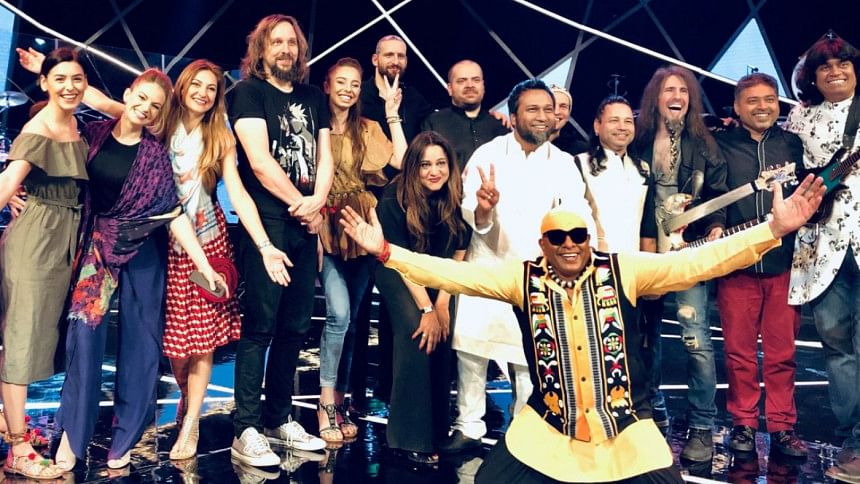 As always, season 5 will showcase some of the most talented musicians from Bangladesh like Hasan, Balam and more. However, this year, the season has quite a brilliant foreign list as well. While proceeding with season 5, Tashfee was rather surprised to hear Kailash Kher's unmatched take on a Bangla song.  Amongst the list of startling performances to air during Eid, celebrated playback singers Papon and Aditi Singh Sharma will also grace the screens with their mesmerising voices. Tashfee will also be seen in a special collaboration with Papon. "One of the best parts was getting to see the legendary guitarist of Guns n Roses, Ron "Bumblefoot" Thal and the one and only Marco Minnemann, who plays alongside of Satriani," expressed Tashfee. "The fact that these legends playing in Bangla songs, is an amazing experience and it happened only because of Taposh's crazy love and dedication for Bangla music."
With each passing year, as Wind of Change tries to outdo itself, season 5 will truly be an extraordinary experience for the music lovers above and beyond.