Summit's 'Hamiduzzaman Sculpture Park' in the making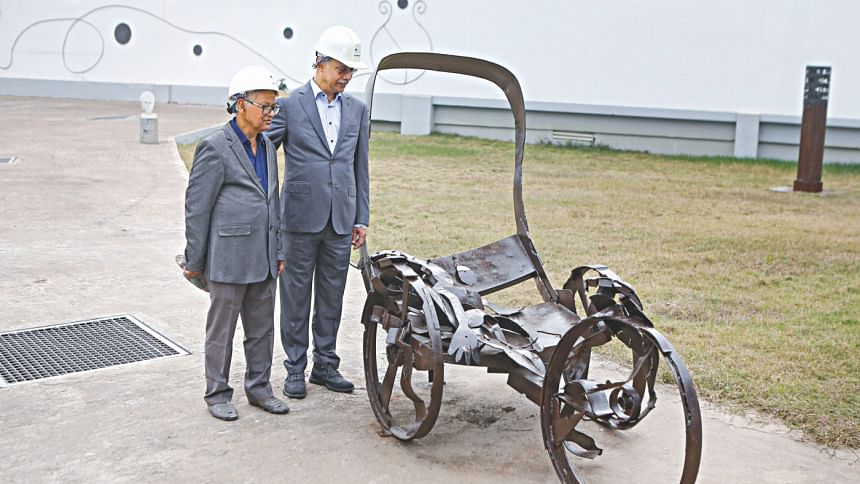 Summit Power Limited (SPL), the largest independent power producer in the country and a leading infrastructure developer and operator in South Asia, has set up 'Hamiduzzaman Sculpture Park' located at Summit Gazipur 464 MW Power Plant's Premises at Kodda, Gazipur to promote art. The bond of love and friendship between Muhammed Aziz Khan, Chairman, Summit Group, and renowned sculptor Hamiduzzaman Khan has inspired them to take up this initiative.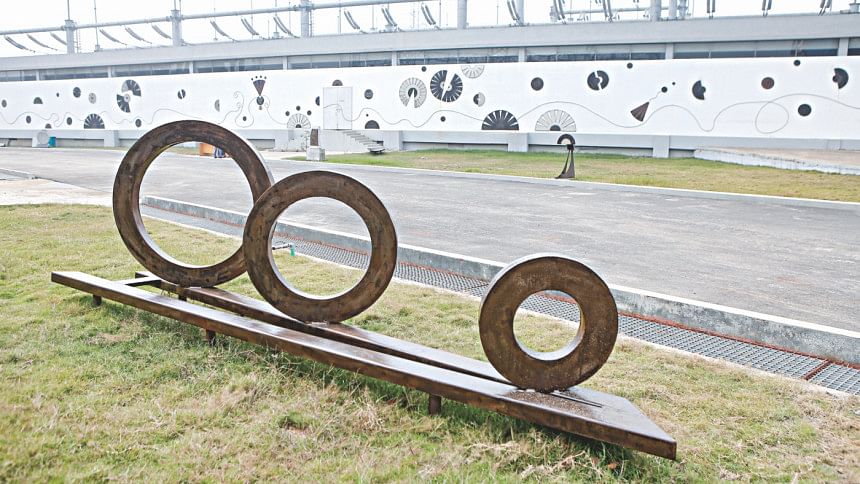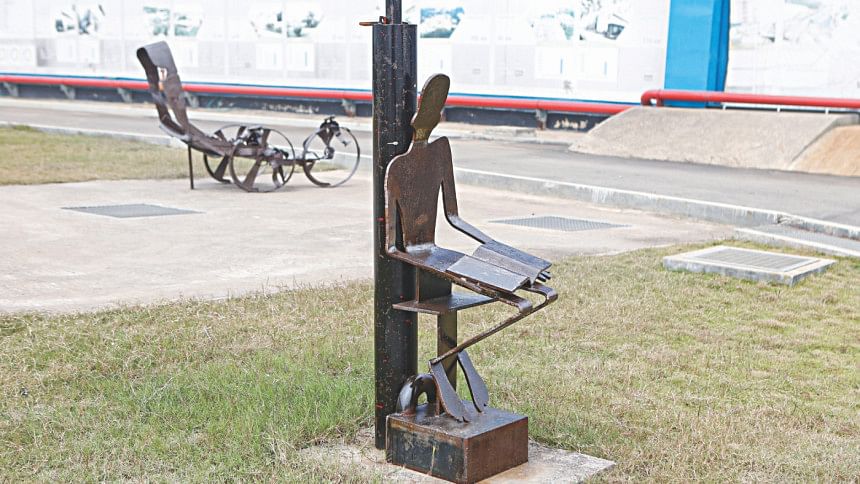 The park, stretching over 2 acres of land, was inaugurated by Dr Tawfiq-e-Elahi Chowdhury, BB, Honourable Advisor to the PM on Energy, Power and Mineral Resources. He also played the role of a catalyst into shaping the park.
A press-meet, in the presence of Summit's board of directors and Hamiduzzaman Khan was coordinated at the park, by Mohsena Hassan, Head of Public Relations & Media, Summit Corporation Limited, recently. "My fond memories and interactions with Shilpacharya Zainul Abedin and sculptor Hamiduzzaman Khan has changed and enriched my perception towards art. Bangladesh has been progressed immensely and we have developed financially, however, only art and culture truly broadens our mind," says Muhammed Aziz Khan. "We want to embellish all our power plants premises with art and sculptures gradually."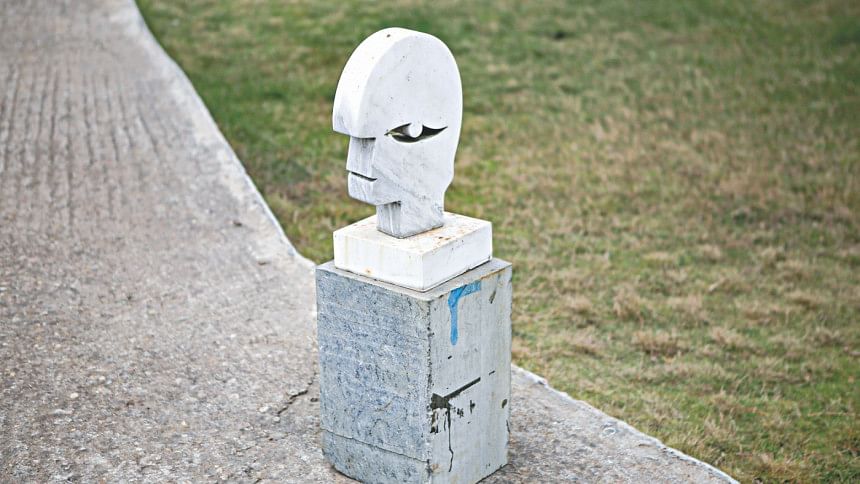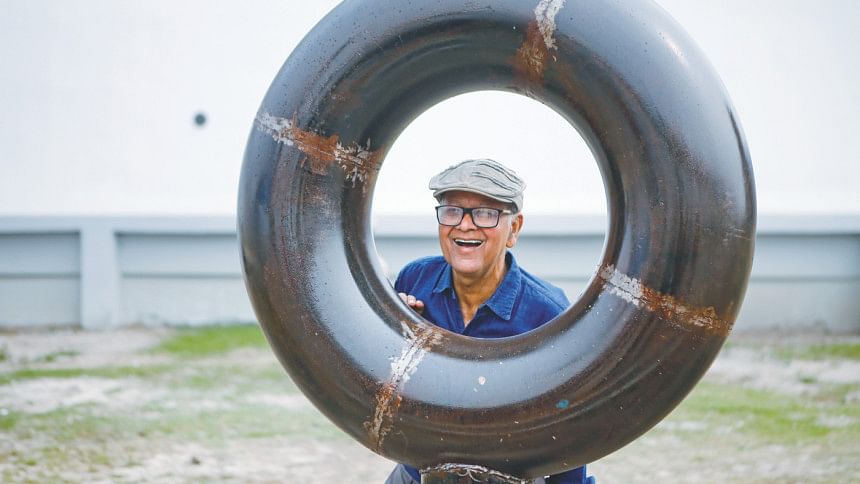 As a tribute to the Hamiduzzaman's work and life throughout the last five decades, the park was named after him. "I am blessed to have Hamiduzzaman's friendship. He enjoys his artistic freedom to the fullest while I execute whatever he plans for," he adds.  "There is a mutual respect and understanding between us, which we cherish every day."   
Focusing on the importance of electricity in modern civilization, Hamiduzzaman Khan has created a 340-feet mural incorporating the forms of turbine, wheel, wire and more. The dynamic movement of the vast works and its compositional beauty seizes attention.
The park contains around 20 sculptures, including simple folk forms inspired birds, waiting mother, remembrance of 71, Ekattor Smorone, strong geometric formed metal sculptures and more.  "Open-air sculptures in natural settings enhance the beauty of this place," says Hamiduzzaman Khan "True growth can be achieved when there is a balance between work and art." The dormitory at the premises also evokes visitors with its unique blend of architecture and sculpture, interestingly incorporating art when necessary.
From the primitive age to the modern era, art has developed and evolved in various courses and dimensions. To symbolically represent various significant histories of Bangladesh, the sculptor has been working for the park for the last two years. The artist needs a couple of more years to complete the park.
The artist has installed a metal sculpture, titled Signag' attached to the wall of the dorm building which he plans to later transform into an art museum. The work symbolises primitive vocabulary and language. Other works installed in the park include 'The seed' and 'Wheel of civilisation'. Keeping greenery beneath the sculptures, the installation technique not only takes care of colours but also offers the blue endless sky as its backdrop. "I had a dream of building a sculpture park, and for which I bought an acre land in Kashimpur, Gazipur. However, the generous proposal of Muhammed Aziz Khan gave a wider canvas to my art," asserts Hamiduzzaman. "I would like to install sculptures into the nearby waterbody, for which I am closely interacting with the site and trying to adapt to the environment. With metal, stone, granite, steel wire and more, I would like to transform this sculpture park into an international standard in the days to come."
The park was informally launched in February, last year. However, many more installations will be added to make the area fully ready to welcome visitors. As it is set up inside the power plant area, Khan has tried to incorporate scientific aspects alongside artistic incorporations. "Work is natural to humanity, so is nature.  Thus, we believe, the urge to innovate, build and create brings peace and happiness," concludes Muhammed Aziz Khan.