Gems of Nazrul's 'Chiro Bidrohi Bir' in the works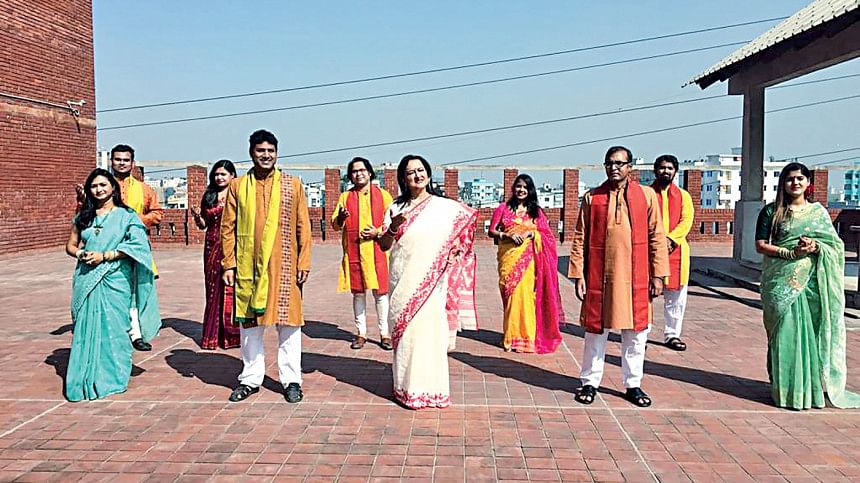 Celebrating the golden jubilee of our independence and a hundred years of the poem "Bidrohi", penned by our National Poet Kazi Nazrul Islam, Gems of Nazrul is set to release their 20th production, "Chiro Bidrohi Bir", on Victory Day.
The year 2021 and December 16th in particular will mark a historic one-of-a-kind date for Bangladesh. It will represent 3 inter-connected events that shaped the identity of modern Bangladesh – the birth centenary of Bangabandhu Sheikh Mujibur Rahman, the 50th anniversary of Bangladesh's independence, and the 100th anniversary of publication of Nazrul Islam's iconic "Bidrohi", the poem that lit the flames of Bengali renaissance.
"This year is indeed a milestone for us as a nation," shares Sadya Afreen Mallick. "The celebrations would be grand and so will be our effort."
Fifty prominent and promising artistes from Bangladesh will participate in this production. The performers include musicians, dancers, and elocutionists.
Conceptualised and directed by eminent Nazrul singer and the founder of Gems of Nazrul Sadya Afreen Mallick, the music video has been shot at the premises of East West University. Acclaimed Manipuri dancer Warda Rihab is the choreographer of the production that is directed by Rommo Khan.   The production will feature the songs "Tolomolo Tolomolo Podobhorey" and "Aji Rokto Nishi Bhore", alongside the recitation of the iconic poem "Bidrohi"