Gazi Nafis Ahmed's take on visual arts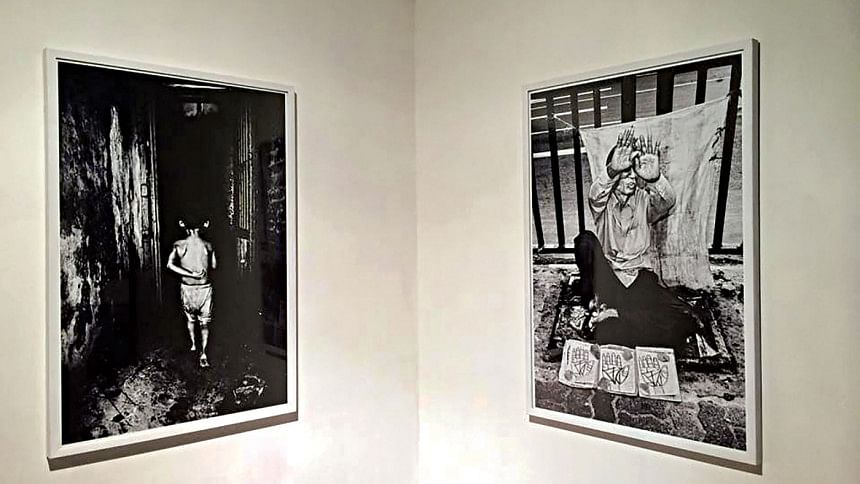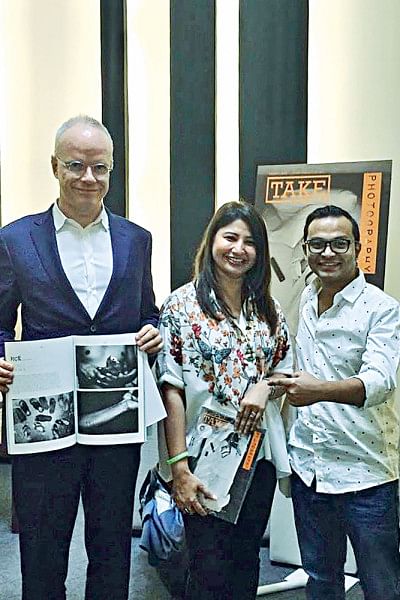 Gazi Nafis Ahmed is a visual artist working in Spain. His pictures portray visual stories, highlighting unseen or ignored realities. He investigates complex social issues in intimate terms, dealing with multiple questions using photography, video and storytelling as his mediums. His works are immediate in their stylistic brilliance, but the effects are lasting. Inspired by real-world issues concerning equality, human rights and tolerance, Nafis eschews documentary detachment, favouring a more intimate, humanistic and often playful kind of collaboration.
He studied Art and Design at the Sir John Cass Department of Art, Media & Design of London Guildhall University in London and photography at the Danish School of Media and Journalism in Denmark. He completed his Master of Fine Arts in Photography from Istituto Europeo di Design in Madrid and Master's in Realizacion de Docuementales, Madrid, both on full scholarship. He was an honourary fellow of The Center for the  Study of Social Difference at Columbia University, USA. When he is not busy making artworks, he is a visiting lecturer at various institutions, including Danish School of Media & Journalism and Complutense University.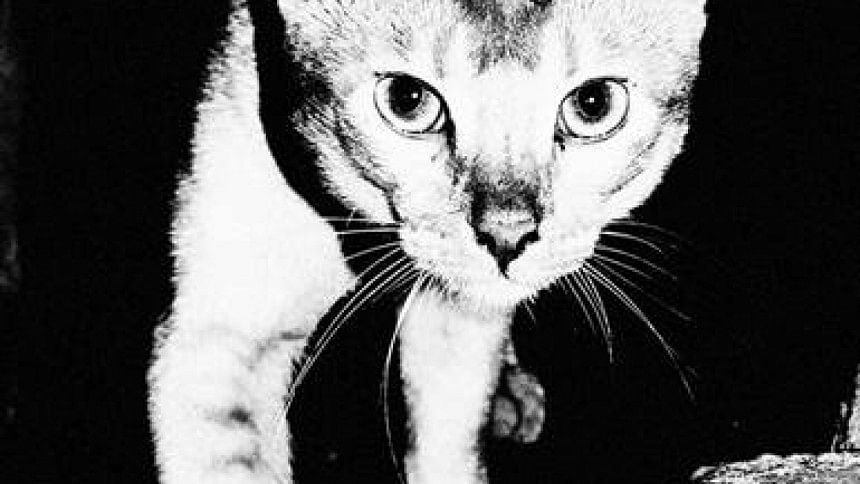 Nafis was awarded the prestigious art residency in Spain, supported by Andrew W Mellon Foundation. "The five residencies were all unique in their own right. From the highest mountains to the countryside, the bustling cities and the most cutting-edge contemporary art, science and tech labs, I had a very diverse experience," he shares. His artist residency in The Pyreenees near the border of France and Spain was particularly memorable. The residence was surrounded by 600-year old stone structures and high mountains, located 3,000 feet above sea level and defined by coniferous and deciduous forests, meadows, alpine pastures and rock formations.
In 2019, Nafis had the privilege of representing Bangladesh at La Biennale di Venezia 58th, one of the most prestigious art events in the world. He exhibited a series of gender identity portraits.
While speaking about his past projects, Nafis shared his experiences of visiting one of Bangladesh's biggest rehab centers, BARACA, in 2006. "It was an interesting visit," he says. "I thought of different ways of taking the photographs. The challenge was to keep the identities of the individuals obscure in the visuals."
A notable aspect of his approach is its therapeutic value, in which a form of mutuality, or 'walking alongside', leads to a catharsis for all participants. His photographic projects have a strong activist undertone and challenge the norms to start a discourse, which favours the perspectives of his common subjects.
Nafis further spoke about Racializados in Spain, a term that is referred to as "people of colour" in English. "The films that we grew up watching, or the superheroes and fairytale characters in popular entertainment make us think that white is superior and beautiful," says the artist.
He noted that in Bangladesh, the paradoxical mechanism of fairer skin comes from those portrayals. The popular belief is, the fairer someone is, the more beautiful and confident they are.
Similarly, newer generations of migrants in Europe lack a sense of belonging as they are not well represented by their surroundings or in the media. "I created a series of portraits, in which the methodology worked as a catharsis for the participants," Nafis shares about his comparative experiences of photography in Spain and Bangladesh. "In the series, I celebrated these people, building up their pride and confidence through the therapeutic discourse that takes place."
Nafis plans to curate an exhibition on the theme, 'Youthful Bangladesh', with an open call for participants from across the country to send in their photographs and videos.
His advice to young photographers and artists is to pursue what they love with passion and follow their hearts. "I hope to lead workshops for underprivileged groups and community-based youths, who are on the autism spectrum or are battling drug addiction," he concludes.