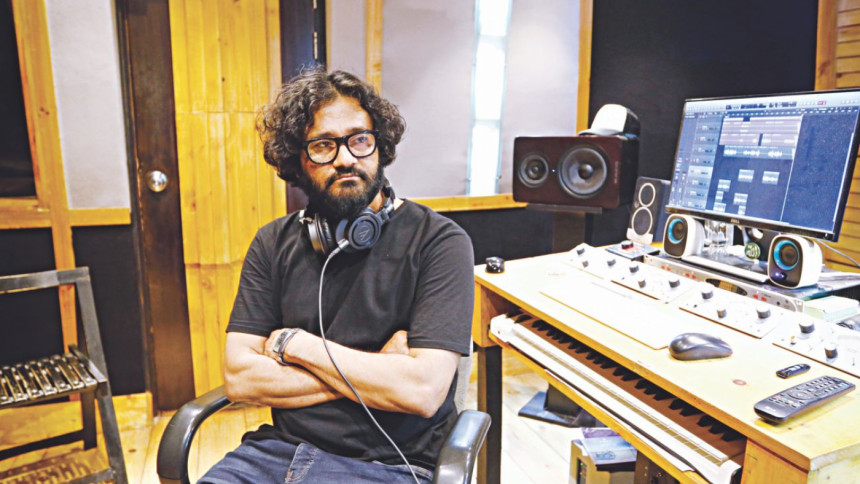 Prince Mahmud's career has been nothing short of royalty. Besides having composed and written numerous singles alongside a staggering 49 studio albums, the artiste is a connoisseur in music as he has worked with many notable singers. In this exclusive interview with The Daily Star, the legend talks about his 50th album, 'Prince Mahmud Mixed', where he has worked with some of the best singers in the music industry today. The artistes who have lent their voice to this album are Fahmida Nabi, Tahsan, Kona, Elita, Topu, Nancy, Konal, Imran, Shoeb and Minar.
Congratulations on the release of your much-awaited 'Prince Mahmud Mixed'. How do you feel after such a tremendous milestone?
Thank you very much. Even though this is my 50th album, I honestly am so used to the experience of making albums that this also feels like a part of my daily life. However, I am very happy to have worked with the artistes that are dear to me in this particular album.
It has been rumoured that this particular project is your last full-fledged album. If this is true, why did you take this decision?
Putting an album together is a lot of hard work. Since I look after every song in an album to ensure that they are up to my standards, the process becomes really time-consuming as well. This is why I want to concentrate more on singles rather than albums from now on, because I feel like I'll be able to deliver better in that way. However, I will not say that the possibility of a future album from me is completely out of the question.
You have worked with most of the prominent artistes in the country throughout your illustrious career. Is there anyone in particular whom you want to work with in the future?
No. I have always worked with people who I have deemed to be talented, irrespective of their popularity. When I make music with someone, the only thing I care about is how much their (the singer's) voice touches me as an artiste.
How do you see the current state of the music industry, given that many complain about the lack of actual talent in many of the 'viral' content today?
There has always been a mix of good and bad in every industry. I believe that the ones with actual talent will persevere, while the others will be forgotten. I am not bothered about who is getting popular and who is not, since I myself have never made a song thinking whether it will be a 'hit' or not. I have always expressed my own feelings through my songs and that is the way it will be for the foreseeable future.