Syed Mohammad Musa releases two new albums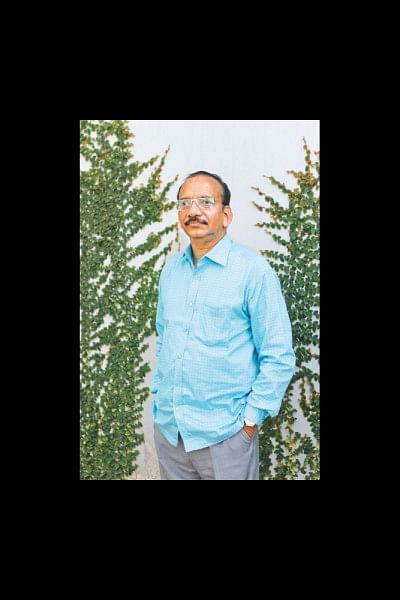 Rabindra sangeet singer Syed Mohammad Musa, a student of Ustad Sukhendu Bikash Sengupto, released two albums recently titled Shuru Hok Pothchola and Golap Bala. Among these two albums, Golap Bala is a Rabindra sangeet album whereas Shuru Hok Pothchola is a remix album. Mayabono Biharinihorini, Nupur Beje Jaye Rini Rini, Mone Ki Dhida Rekhe Gele, Tumi Esho Firey Esho and Ami Tomar Kachey Fire Ashbo are few of the featured songs in his two albums.
He is a listed Rabindra Sangeet singer of Bangladesh Betar. Syed Mohammad Musa is also a listed Rabindra sangeet singer of Rajshahi Betar and Shadhin Bangla Betar Kendra. He is the former Director of Operations in National ID Registration Wing and Depurty Project Director of IDEA Project. Having started a career in music since 1977, Syed Mohammad Musa wants to create his own compositions in the future.