Katy Perry kissed by fan onstage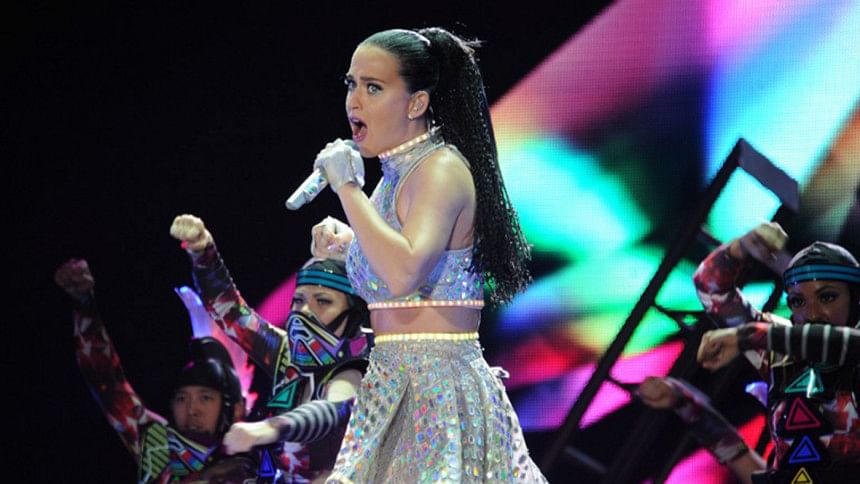 Singer Katy Perry got groped and kissed by a dazed female fan during her show at the Rock in Rio festival over the weekend.
The fan, who wore a happy-face crop top and shorts, proceeded to embrace Perry soon after she got onstage, reports aceshowbiz.com.
She began to kiss Perry's cheek and eventually moving down to her neck.
"She's kissing my neck!" the "Dark horse" crooner addressed the crowd.
The fan then wrapped her arms around the singer's waist and pulled her close.
When the singer asked the fan's name, she was barely able to say her own name and continued to hug the singer and rest her face on her chest. The fan later grabbed Perry's breasts.
"I might need that water back. We need some water. I think she's rolling!" Perry said.
The dazed fan continued to kiss and grope her throughout her time onstage.
The fan got especially touchy when the "Teenage dreams" singer offered to take a selfie with her.
After Perry finally had enough and sent the fan off stage, she told the crowd: "Not my first and won't be my last."