"Let music help you" – Armeen Musa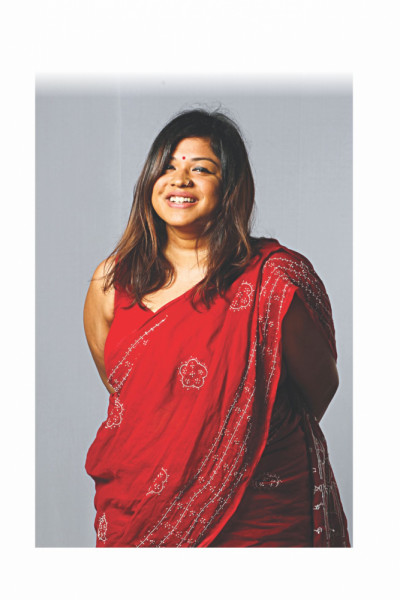 'Simultaneously' a part of four diverse projects, Armeen Musa has quietly worked her way up in Bangladesh's music scene to become one of the most beloved faces in the industry. Scheduled for an exciting show today at EMK Centre, the Berklee graduate talks about the musical surprises up her sleeve, in a candid interview with The Daily Star.
Could you tell us about your upcoming releases?
I am very excited about Ghaashphoring Choir's debut album. The first single from it will release soon, and we are very excited about it. The album will contain renditions of songs in our own style, as well as an original. Since it is a very slow process, as there is so much to manage in a choir both musically and financially, it will be a huge achievement for us.
Aside from the album, which projects are you currently busy with?
I am simultaneously juggling between my projects: The Armeen Musa Band, Ghaashphoring Choir, Ghaashphoring Undercover (my cover band) and Surteertho, a sangeet group directed by Mita Haque. You can say that I am always looking to be productive with the projects, at any given time, as it gives me a chance to grow as a musician.
Do you plan on releasing a solo album any time soon?
Definitely. You see, over the years, I have considered live productions to be my forte. However, I am determined to work on music that I can proudly call my seminal work.  People know my work as an amalgamation of my poetry, philosophy and all the arrangements I do. This time, I want my next album to be a definitive piece of me that everyone can take home. I will hand out a bit of a spoiler: it will be a solo album, but with appearances by various artistes, who I feel could emote certain parts better.
Do you have a message for your listeners?
I want to say that many of us  go through depression, pain and rough patches at some point in our lives. Let music help you, as it helped me through some of the worst times in my life. I promise that it can work wonders, if you give it a chance.