Bengal Classical Music Festival '17
A reunion of Shadhaks!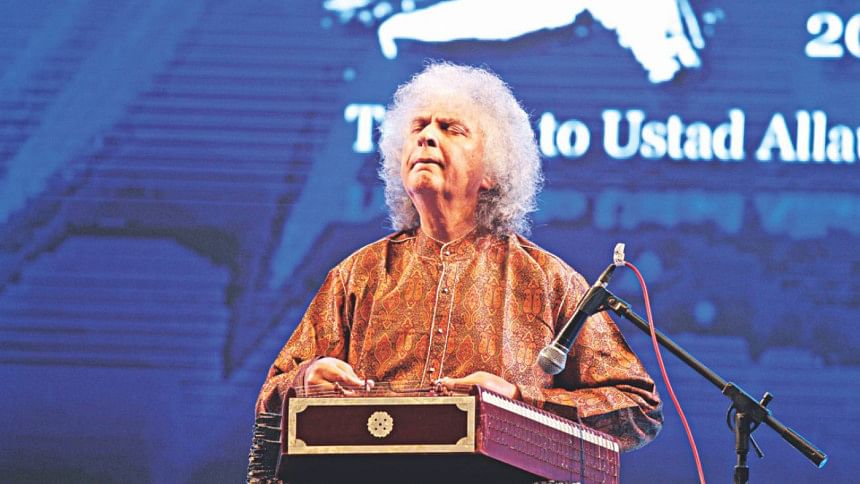 The late sitar maestro Nikhil Bandhopadhyay during his stay with Acharya Baba Allauddin Khan, awoke one night to the sound of the Acharya's riwaaz and was astounded to find the courtyard filled with venomous serpents calmly enjoying the vibrations and hypnotic serenity of the music. Along came the deer and other animals drawn to music, and Bandhopadhyay later thought: "If Hindustani classical music can tame the wildest of animals, it can definitely tame our minds."
Today we celebrate ourselves to renew the bonds we have shared across generations with our cultural heritage. Bengal Classical Music Festival '17 (BCMF) brings with it a whole new dimension of classical vocals, instrumental performances and dance by globally renowned artistes from both India and Bangladesh and will host a reunion of great musicians, or Sadhaks who define music.
And if last five years' festivals are anything to go by, it's going to see a huge turnout of avid music lovers, cut across all ages.
Devoted music lovers have been counting days for the curtains to go up on the grand Festival, to be held at Abahani grounds in Dhanmondi this year. Registration was closed down within two days as an optimum number was reached in a short span of time.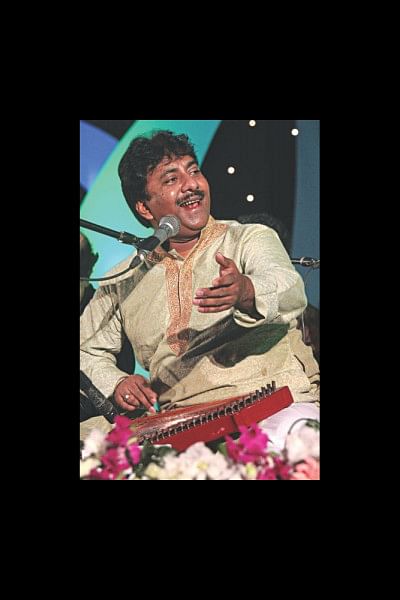 The festival this year introduces a fusion of Indian classical and Western classical music featuring violin virtuoso Dr. L Subramaniam and the 58-member Astana Philharmonic Orchestra. The line-up will also see celebrated performers Pandit Shiv Kumar Sharma (santoor), Pandit Ulhas Kashalkar (khyal vocals), Ustad Shahid Parvez Khan (sitar) Pandit Ajoy Chakravarty (khyal vocals), Ustad Rashid Khan (khyal vocals), Pandit Tejendra Narayan Majumdar (sarod), first timer at the festival Pandit Jasraj (khyal vocals), and much more. The closing ceremony will feature a flute performance by maestro Pandit Hariprasad Chaurasia as has been a festival tradition.
Such is the rapport with the warm audience that last year, Pandit Hariprasad offered to bring a truck laden with flutes so the audience could all learn to play the instrument.
The occasion has been a nostalgic event for many taking them back to the glorious period of our classical music. Showcasing 150 years of our cultural history and heritage along with our rich musical legacy, an open exhibition will also be held at the festival venue.
Many of you will recall how in the '90s, hundreds of people crammed into the Osmani Memorial Hall or at Modhumita Movie theatres at different points in time to listen to the great masters of Indian classical music of Ravi Shankar, Ali Akbar Khan, Allah Rakha, Zakir Hussain, Hari Prasad Chaurasia, Sultan Khan, Pandit Jasraj and dancers Sanjukta Panigrahi, Leela Samson and more -- there was hardly standing room at the venue.
Five years back when Chairman of Bengal Foundation Abul Khair spoke about his plans to hold a classical festival with 100 legendary musicians in the biggest classical music festival in the world in the country, it all seemed a distant dream. Judging from the galaxy of legendary performers coming together on the same stage and the consistently packed stadium, many will say that the festival has answered its skeptics.
Abul Khair appears content with what he has achieved so far by single-handedly organising the festival from its inception. "I dream that my young students at Parampara would one day perform at the same platform with stalwarts such as Rashid Khan and more." True to his vision, the youngest performer at the Bengal Classical Music Festival '16 was a mere seven year old -- the prodigious Ishrat Fuljhuri Khan. She happens to be the granddaughter of esraj maestro Ustad Fuljhuri Khan who was also an accomplished Sehnai, Pakhwaj and Sitar player. Originally known as Yaar Md Khan, he was rechristened in Shantiniketan by none other than Rabindranath Tagore who was impressed by his fluidity and proficiency in Esraj and endearingly called him "Ful-jhuri"-- symbolising the soft showering of flower petals.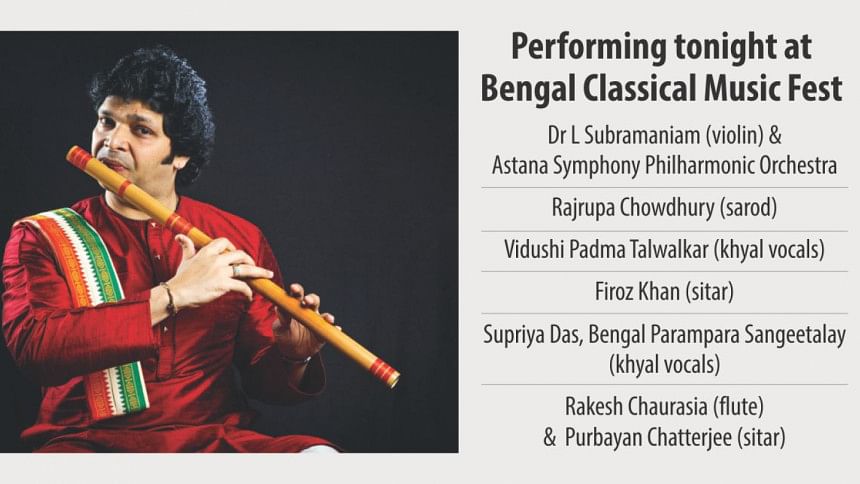 The festival also hosted the late virtuoso South Indian octogenarian singers Balamuralikrishna and Vidushi Girija Devi who will be missed greatly at the festival this year.
Inspired by the seasons and time, gifted artistes and maestros-- will make the musical offerings for the next five evenings till sunrise at the Abahani grounds. A festival like this provides a massive opportunity for all music lovers to enjoy the performances of such stalwarts.
The Bengal Classical Music Festival also brings to a close an eventful cultural year. We have also witnessed the Folk Fest and the Chhobi Mela by Drik that has indeed played a pivotal role in the socio-cultural transformation of our country. Film-makers have joined the wave as well. People have flocked to the movie theatres to see films on our independence war and more.
These events have not happened overnight and as we warmly greet the New Year, it is time to put our hands together to revitalise our heritage and move on to build a harmonious world "in tune" with the times!