We celebrate the day with festivities…Shelu Barua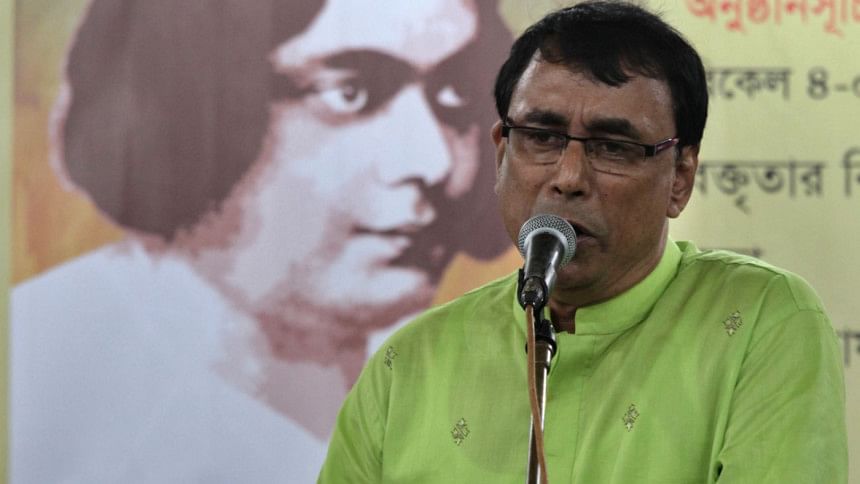 Yesterday was Buddha Purnima – a day of tremendous significance for the Buddhist community, marking the birth, enlightenment and death of Gautama Buddha. The Daily Star spoke to noted singer Shelu Barua to learn how the artiste and people of his community celebrate the day. Excerpts:
"Traditionally, we begin the day by worshiping Buddha and then we go to monasteries to offer prayers. On this day, people of our community offer food to Buddhist monks and the destitute, and light candles at the Buddha Bihars. We celebrate the day with festivities and due solemnity," said Shelu Barua.
Asked how as an artiste he perceives the connection between Buddha and the full moon, he said, "Starting from Buddha's birth to his nirvana, the full moon is related to Buddha. Moreover, every moonlit night is bliss to me, and as a singer I feel a connection with nature."  
About his current projects, Shelu Barua said, "An album featuring eight songs of Hemanta Mukherjee is in the pipeline. It will be released soon. Moreover, I have plans to bring out an album of Nazrul's ghazals.  I have also taken up some voluntary initiatives of teaching music to underprivileged children and forming a fan club in my name. The members of that club will learn music free of charge. I am moving ahead with the theme 'Music for Connectivity'. I have already given a few free music classes in my village in Chittagong, and gradually it will expand its ambit."