Braving Conditions
Fazlur Rahman Babu's upcoming ventures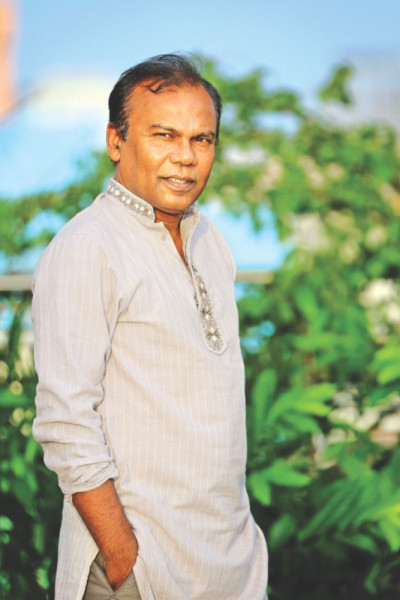 Despite having shelved two National Film Awards, Fazlur Rahman Babu identifies himself as a television actor. However, the veteran actor is slated to appear in a number of short films this year, for which he has packed his bags for Bandarban. The Daily Star recently reached out to the artiste, who is expected to remain in the hilly jungles for a while longer.
Which short films are you working on at the moment?
FRB: The title of the film is Television, which explores the relationship between a father and his son. We are filming on a hill quite far away from Thanchi, which is very isolated.
How hard are the conditions there?
FRB: A lot of hardships are being faced here, and we have weathered through violent storms and heavy rains. There were times when we were on a boat as it rained, and it is no easy feat to climb up and down the slippery hills. Because we love what we do, and our audience, none of this deters us.
How does it feel to win a National Film Award for the second time?
FRB: My work is dedicated to my audience, and it is their approval that counts most. But there is a great sense of fulfillment in winning the award. I earned this for my performance in "Meyeti Ekhon Kothai Jabe", but I'd feel even better if I had earned it for "Oggatonama."
Have you been working on new music lately?
FRB: After a very long time, I have recorded the sequel "Indobala 2." "Indobala 2" was conceptualised after "Indobala" proved to be very popular. Following that, "Indobala 3" will be ready for release soon.