"Culture is like a lighthouse"
In conversation with Liaquat Ali Lucky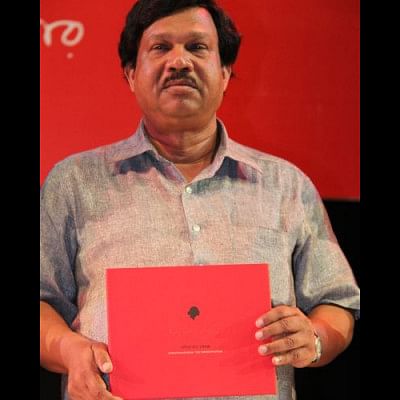 Liaquat Ali Lucky, director general of Bangladesh Shilpakala Academy (BSA), is a noted theatre and cultural personality. As an organiser of the 2nd Dhaka International Theatre Fest, he shared his visions of enlightening people through the lens of culture. Excerpts: 
"Any international festival is an opportunity to share and exchange views on diverse subjects, while theatre troupes get a chance to also showcase their productions. The Dhaka International Theatre Festival adds a new dimension to theatre in post-independence Bangladesh. 
"We have a plan to hold this festival biennially like Asian Art Biennale, for which monetary assistance is a prerequisite from the government -- and also from multinational corporations and local companies. For example, in Germany or in Turkey, the mayor of the respective capitals invites theatre connoisseurs for the upcoming biennale festival with specific dates at the end of any festival. We aim to do the same in Bangladesh.
"Representation of our cultural excellence was barred and the ominous onslaught on our cultural front was patronised in the past in our country. We can mention the heinous bomb blast at Chhayanaut's Bengali New Year's Programme as an example. 
"Culture is a complete way of life, a perseverance of beauty, patriotism and love for humanity. Culture is like a lighthouse; its practice ensures a beautiful human being, a prosperous society and a progressive state. Bangladesh Shilpakala Academy believes in and dreams of disseminating culture all across Bangladesh. BSA has now reached to Upazila Level. We hope all the talents of Bangladesh will flourish with the cultural guidance and lead of BSA.
"I have proposed to the government of allowing the license for a TV channel to BSA, so that we can present and promote our cultural activities and heritage all year round. China has 32 state-owned channels, then why can't we have more?"