'Furious 7' breaks records with $143.6 mn debut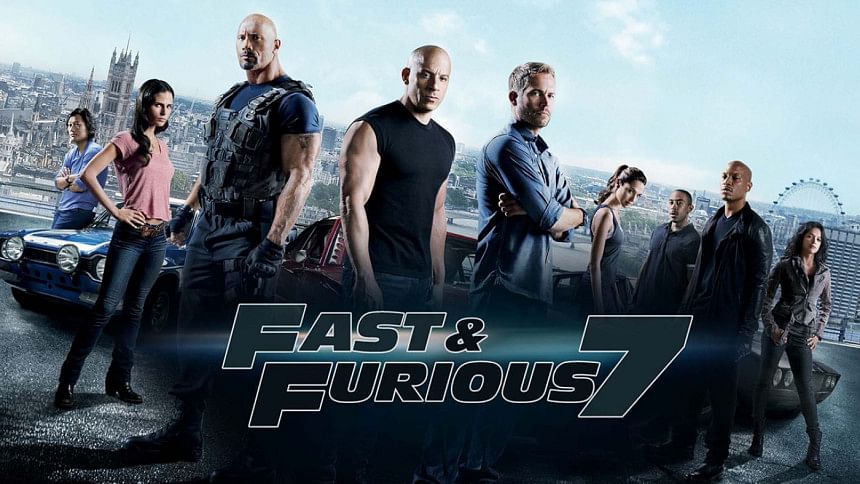 The much awaited "Furious 7" action-thriller has raced to the top of the domestic box office in the US, picking up a massive $143.6 million in its opening weekend.
Blowing away the record of $95 million by "Captain America: The Winter Soldier", the film stands as the highest-grossing opening for any of the "Fast and Furious" franchise.
Furious 7" also ranks ninth among the top 10 openings in history, reports variety.com.
Much as "The Dark Knight" turned into a memorial for Heath Ledger, audiences flocked to see star Paul Walker in one of his final roles.
Walker died in a 2013 car crash at the age of 40, and his work on the film was completed using digital technology and a series of stand-ins.
This is a bittersweet installment in the franchise (Walker's) passing made this movie more intriguing for people who hadn't seen some of the installments. It raised awareness and its success is a tribute to him," said Phil Contrino, vice president and chief analyst at BoxOffice.com.
Internationally, "Furious 7" was screened across 10,500 screens in 63 territories, earning $240.4 million.
The film stars Vin Diesel, Dwayne Johnson, Michelle Rodriguez, Jordana Brewster, Tyrese Gibson, Chris Bridges, Kurt Russell, Jason Statham and Indian actor Ali Fazal.