Guns N' Roses to reunite for Coachella festival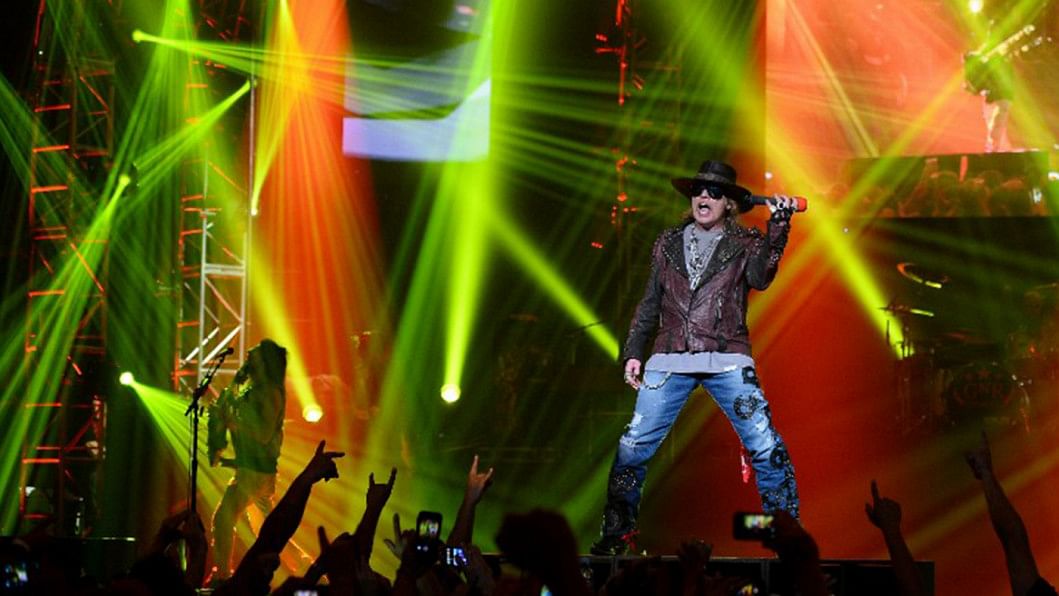 Guns N' Roses, who became one of the top-selling bands in history despite a brief heyday, will reunite for the Coachella festival in 2016, music magazine Billboard reported.
The concert would be the first time that the famously fractious band would play with its original lineup of singer Axl Rose and guitarist Slash since the "Use Your Illusion" tour ended in July 1993 in Buenos Aires.
Guns N' Roses has not disappeared as a band, playing a residency in Las Vegas just last year with Rose at the helm, but Slash has stayed away after pointing to difficulties in working with the frontman.
Billboard, citing unnamed sources, said that Guns N' Roses decided on the reunion as the band stands to earn as much as $3 million per show.
The appearance at Coachella, in the desert town of Indio in southern California, would involve two shows over consecutive weekends starting on April 15.
Billboard said that Guns N' Roses was also negotiating to play as many as 25 stadium shows around North America including at the Las Vegas Arena set to open next year on the gambling haven's central strip.
Representatives for Coachella and Guns N' Roses did not respond to requests to comment on the Billboard article, which appeared late Tuesday.
Rolling Stone magazine reported Wednesday that Rose, who rarely gives interviews, would appear next week on late-night talk show "Jimmy Kimmel Live" to discuss the band's future.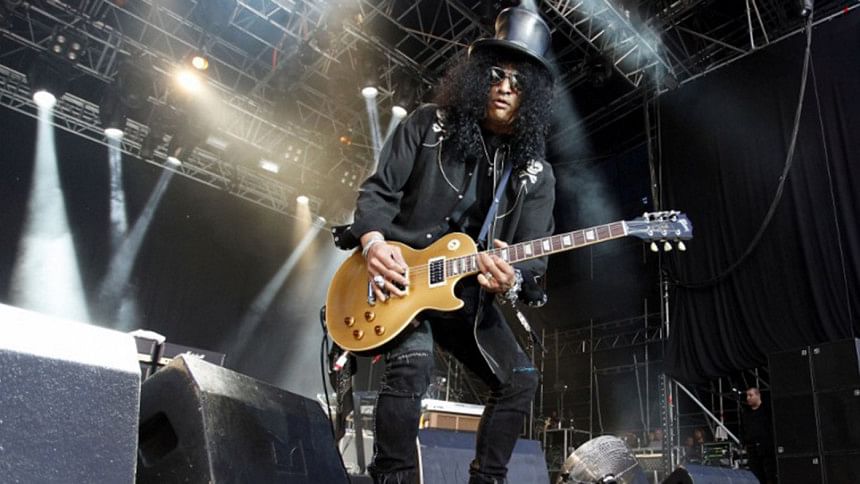 Guns N' Roses, featuring Rose's sweeping vocal range and raw anger coupled with Slash's intricate metal guitar, became an instant sensation starting with the band's first album "Appetite for Destruction" in 1987.
"Appetite for Destruction" -- which featured hits including "Welcome to the Jungle," "Sweet Child O' Mine" and "Paradise City" -- is the top-selling debut album by a band ever in the United States, where it has been certified as selling 18 million copies.
The band says it has sold more than 100 million albums worldwide. But the band has released just one album in the past two decades -- "Chinese Democracy," which came out in 2008 after persistent delays and without Slash.
Coachella, launched in 1999, has quickly become one of the most prominent global music festivals alongside Glastonbury in England.
A Guns N' Roses reunion would mark a return to Coachella's tradition of scoring ultra-high-profile acts.
While the 2015 edition quickly sold out, some fans said it lacked a must-see headliner and ticket resale prices were comparatively low.
The headliners in 2015 were hard rock veterans AC/DC, garage rocker Jack White and chart-topping rapper Drake, who in a surprise brought Madonna onto stage.