It feels great to be a part of the online revolution
– Nuhash Humayun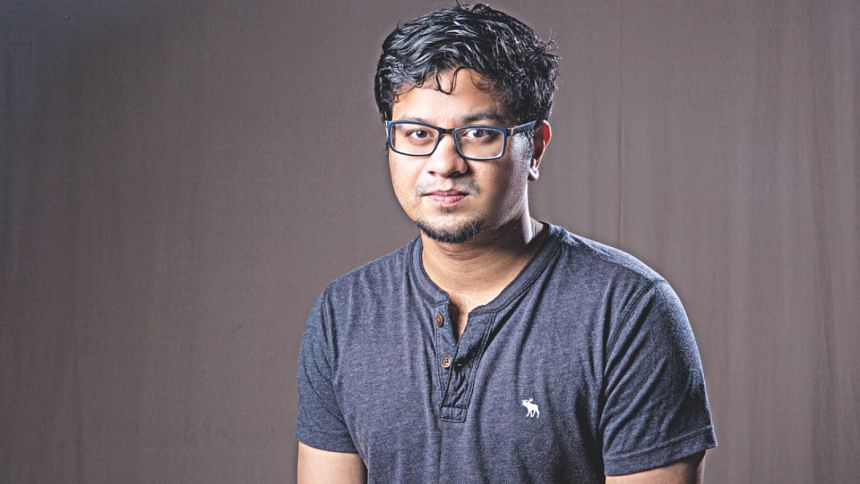 Nuhash Humayun has been on a roll as of late, finding a firm footing as one of the most resourceful and relatable young directors around. On the release of his newest short film, 'Pizza Bhai', the prodigy sits with us for an exclusive interview.
Tell us about Pizza Bhai. What is the film about?
Pizza Bhai is the story about a pizza boy, who slowly etches his name in the world of crime to become a drug lord. It is essentially an action-comedy with bits of dark humor instilled in it, and we've given it our all to make it an enjoyable watch. It releases on Bioscope Prime today.
Rahat Rahman plays the titular character in the film. What made you choose him as the lead?
Even in my previous project, 700 Taka, Pritom Hasan was the lead despite having no prior acting experience. Even though Rahat is a director, his understanding of this particular genre was a huge bonus for us. I've spent a lot of time with him previously, and we essentially are doing the same kinds of projects and I feel like we're on the same psychological plane, which made him a perfect fit for the film.
VOD platforms have steadily gained popularity among the audience, why do you think this is happening?
It feels great to be a part of the 'online revolution' of sorts.  Even though sign-up, and subscription might seem like a barrier, it is good content that makes it worthwhile. People's attention spans have decreased over the years, and these platforms often cater to them with short films and relatable content of this kind.