BFDC back in full swing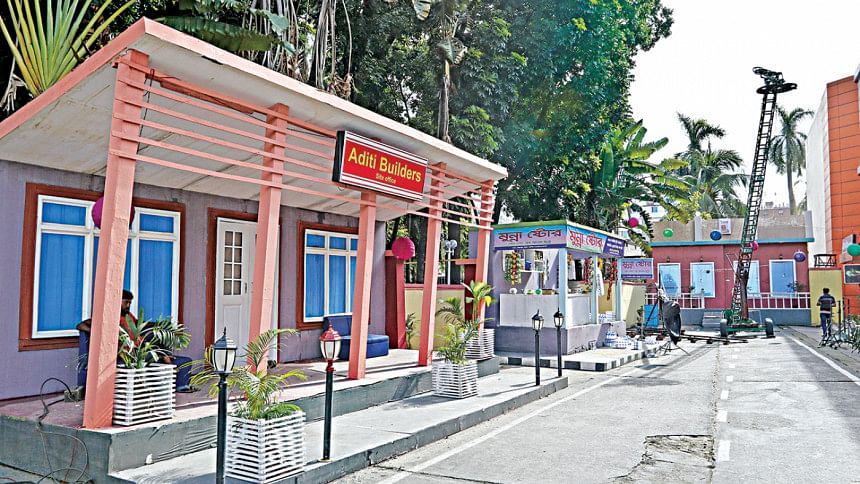 There was a time when Bangladesh Film Development Corporation (BFDC) was packed with actors and technicians all day and night, filming movie scenes across the premises. But over time, circumstances worsened as fewer movies started being produced with every passing year and many movie theatres across the country got shut down.
Nevertheless, the past week has broken the status quo as the BFDC grounds have been occupied by the cast and crew of two upcoming movies, which are being filmed simultaneously at the BFDC premises. Sections of the property have undergone unrecognisable transformations as they now host elaborate sets depicting cityscapes befitting the plotlines of the respective films.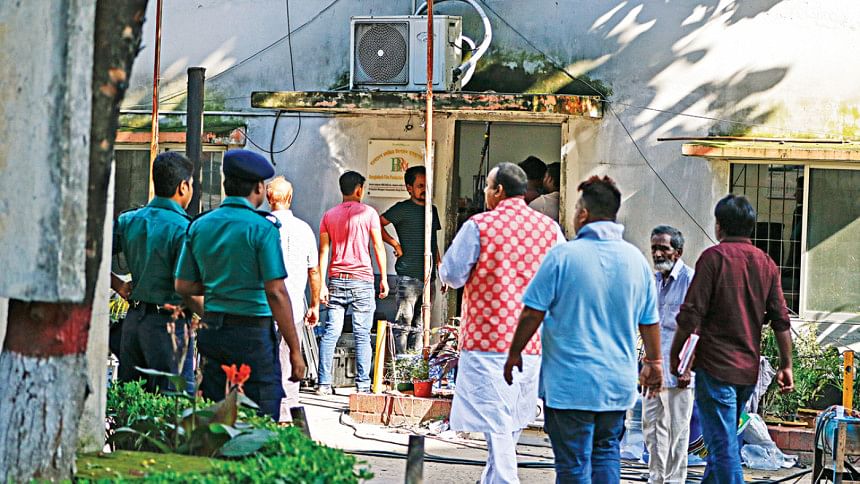 At the outdoor city location sets, director Zakir Hossain Raju is filming the upcoming Shakib Khan starrer, Moner Moto Manush Pailam Na, co-starring Bubly and Misha Sawdagar, among others. On the other hand, Nusraat Faria and Bappi Chowdhury starrer, Dhaka 2040, directed by Dipankar Dipon, is being filmed on two separate floors on the same grounds. Cast and crew aside, the sets are also full of fans and film enthusiasts gathering to catch a glimpse of their favourite actors behind the scenes.
BFDC looks to be making a refreshing comeback as the two upcoming films are bringing the once lost energy back to its grounds.