Farooki's Magnum Opus
Irrfan Khan gears up to star in "No Bed of Roses"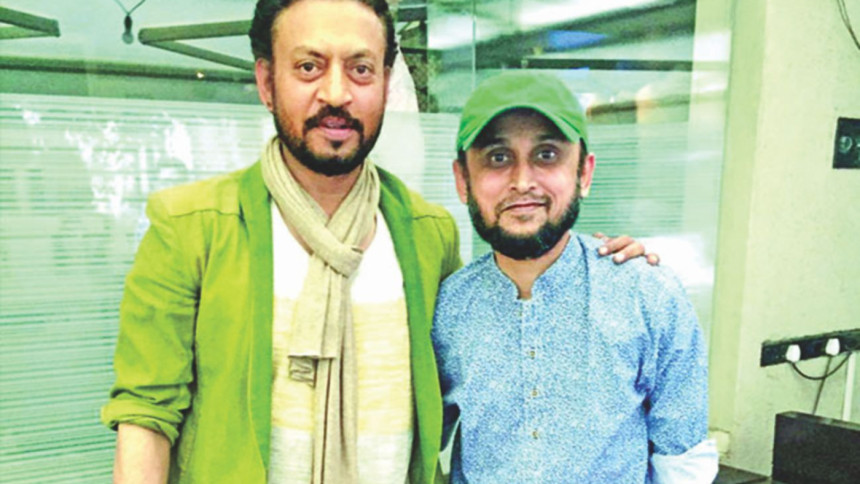 Mostofa Sarwar Farooki has been known for pushing boundaries, from his early TV plays to tele-films like "Spartacus '71". But it was his films that have taken him places: From 2003's "Bachelor" to multi-award-winning "Television", Farooki has always thought beyond the local film market, and explored festivals and competitions around the globe. With quite a few international accolades, including being lauded by The Hollywood Reporter as "[Mostofa Sarwar Farooki] could be the next South-east Asian filmmaker to break out", his momentum has been building for a few years now, and looks like it has culminated into something big.
Here is where Indian actor Irrfan Khan shares something in common with him. From his late-90s character actor days into Bollywood limelight, Irrfan Khan built an appeal for non-Indian films, especially in Hollywood -- beginning with the rather-unnoticed "A Mighty Heart" (2007) and making his way into the Oscar-winning "Life of Pi", "The Amazing Spiderman" and the billion-dollar grossing "Jurrasic World". He is set to next appear in "Inferno", a Ron Howard-directorial of Dan Brown's massively popular novel. But he is not doing everything that comes his way. Only last month, he reportedly turned down a Steven Spielberg project starring Scarlett Johansson, because it offered him 'not much scope'.
Now, Irrfan Khan is not only starring in Farooki's upcoming project "Doob" (English title "No Bed of Roses"), but he was supposedly so impressed that he is investing in the film. His casting involved quite some drama spanning nearly a month, Farooki tells The Daily Star.
The film, which already had Jaaz Multimedia and Eskay Movies (India) as producers before Irrfan came on board, also casts Nusrat Imroz Tisha, Rokeya Prachi and Kolkata's Parno Mitra. The method actor he is, Irrfan is reportedly learning Bangla at this moment from his Bangalee wife Sutapa Sikder, as well as getting regular briefs over Skype from Farooki.
The script was also an official project of Film Bazaar India 2013, and received the Dubai Film Market award.
Principal photography is set to begin later this month in Bangladesh, with filming set to be in Dhaka, Sylhet and Rangamati.