Irrfan Khan reveals neuroendocrine tumour
Doctors say rare disease is curable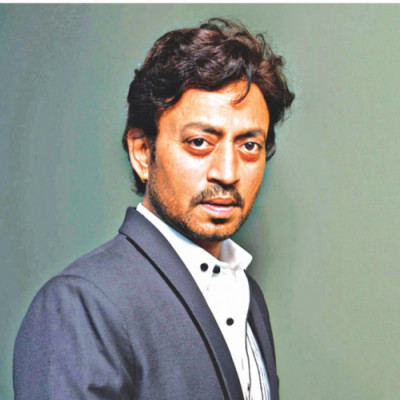 Bollywood actor Irrfan Khan on Friday revealed that he is suffering from neuroendocrine tumour, after he had earlier said on the same medium that he had been diagnosed with a rare disease.
Irrfan quoted Margaret Mitchell to begin his message; "Life is under no obligation to give us what we expect."
"The unexpected makes us grow, which is what the past few days have been about. Learning that I have been diagnosed with NeuroEndocrine Tumour as of now has now has admittedly been difficult, but the love and strength of those around me and that I found within me has brought me to a place of hope," he wrote, while dispelling the rumours floating around about his illness. "The journey of this is taking me out of the country, and I request everyone to continue sending their wishes. As for the rumours that were floated NEURO is not always about the brain and googling is the easiest way to do research :-) To those who waited for my words, I hope to be back with more stories to tell."
Irrfan also said that he will have to travel abroad for the treatment. The actor had said on March 5 that he is suffering from a rare disease, but hadn't disclosed its name. His wife, Sutapa Sikdar, had written an emotional letter to millions of his fans on Facebook, thanking them for their love and gently requesting all not to speculate about his condition.
After Irrfan's tweet, Indian news agency ANI reached out to renowned Indian doctor Dr. Saumitra Rawat, who told the press that the disease is curable. On Khan's case, he said, "It depends on the location of the tumour, its size, and what is its mytotic index." He further noted that such kind of tumours can be taken out surgically.
Source: Hindustan Times