Sohag Parvez's solo exhibit underway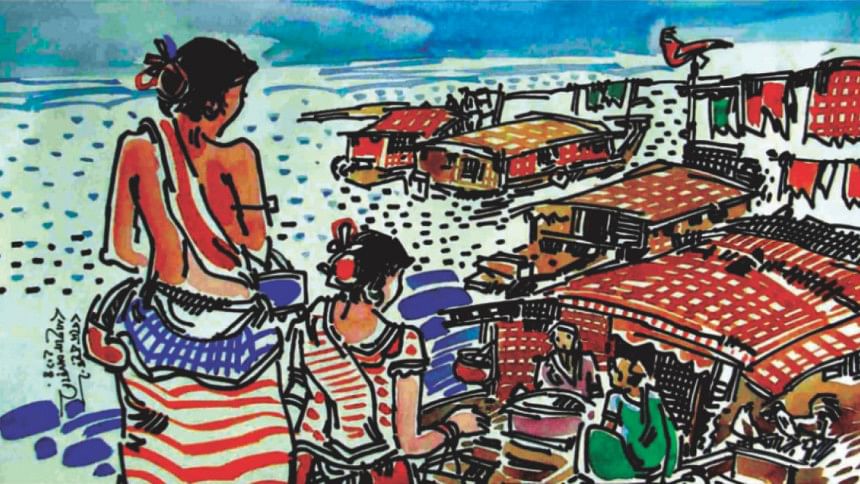 A solo exhibition by artist Sohag Parvez, titled "My Golden Country (Amar Shonar Desh)" is currently on at the Athena Gallery of Fine Arts.
Eminent Artist Samarjit Roy Choudhury, art critic Rabiul Hossain, artist Afzal Hossain and art connoisseur Mainul Abedin inaugurated the exhibition on August 22, says a press release. 
Shohag Parvez's artistic career demonstrates a remarkable versatility in expression and creative inspiration. With this latest exhibition, he sheds light on the unpredictable intersections between emotions and nature. His snake charmer (Bede) series shows a profound appreciation for the harmony that exists in nature.
This is Shohag Parvez's 6th solo exhibit, and contains 71 paintings. The exhibition will remain on display till September 11th, 2015.