Children celebrate Int'l Mother Language Day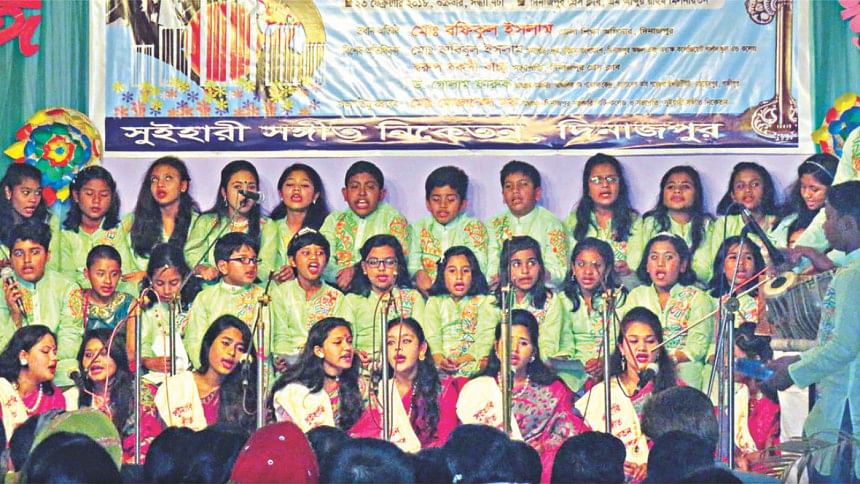 Little school goers of different primary schools of Dinajpur celebrated the International Mother Language Day singing the songs of Ekushey, poem recitation and dances marking the historic day.
The programme was held at M Abdur Rahim Hall of Dinajpur Press Club on Friday evening, organised by Suihari Sangeet Niketan, a musical training institute in Dinajpur.
The cultural programme began with two chorus songs including Amar Bhaiyer Rakte Rangano Ekushey February. Poem recitations and group dances were also performed at the programme.   
A discussion was also organised on the significance of February 21.
Rafiqul Islam district education Officer of Dinajpur attended the programme as chief guest while Habibul Islam president of Dhruba Parishad Bangladesh of Dinajpur region, Swarup Kumar Bakshi president of Dinajpur Press Club and Dr. Golam Faruk of Bangladesh Agriculture Research Institute highlighted on the importance of the day.
Mozammel Haque Principal of Dinajpur Government CT College chaired the meeting.
Later, certificates were distributed among the students.