Ban on Rana Plaza movie lifted
The Supreme Court today lifted
a ban imposed on release and screening of movie Rana Plaza
, which is based on the miraculous rescue of garment worker Reshma 17 days into
the 2013 collapse of the building
on the outskirts of Dhaka.
Reshma Khatun, was brought out from under the rubbles of the collapsed building in Savar.
A total of 1,135 people, mostly workers, died in the April 24, 2013 incident, seen as one of the worst workplace disasters in history.
The four-member bench of the Appellate Division headed by Chief Justice Surendra Kumar Sinha stayed a High Court order that issued a ban on screening of the movie.
READ more: 6-month ban on screening
The apex court passed the order in response to a petition filed by producer of the movie Shamima Akhter challenging the HC order.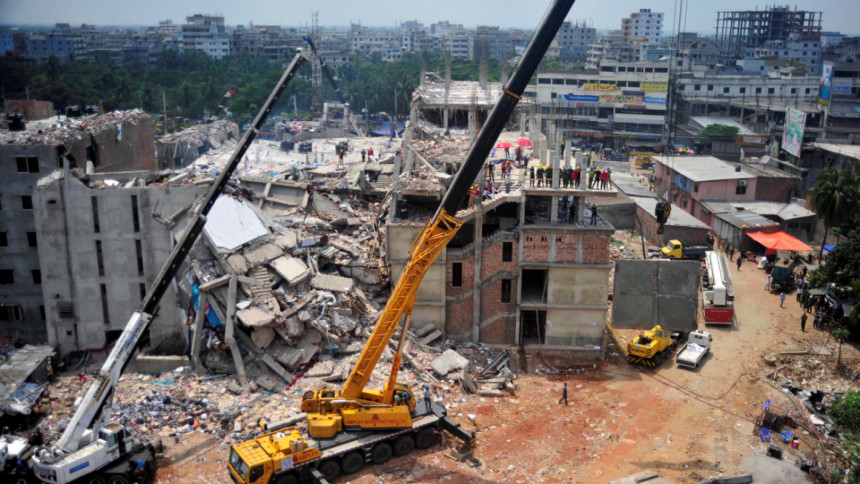 Shamima's lawyer AM Aminuddin told reporters that there is no legal bar to the authorities concerned to release and show
Rana Plaza
movie following the SC order.
The HC on August 24 imposed a six-month restriction on screening of the movie following a writ petition filed by President of Bangladesh National Garments Workers Employees League Sirajul Islam Rony.
In the petition, Rony said the producer of the movie Rana Plaza had not deleted scenes as directed by the court previously.
Earlier in March, the HC asked the authorities to delete some scenes portraying horrors, cruelty and violence associated with the disaster.