Movie on Rana Plaza
6-month ban on screening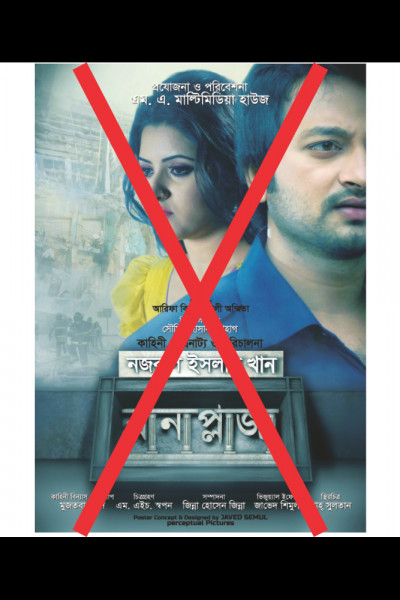 The High Court yesterday imposed a six-month restriction on the screening of a movie on garment worker Reshma rescued miraculously seventeen days into the Rana Plaza collapse in 2013.
The restriction came after President of Bangladesh National Garments Workers Employees League Sirajul Islam Rony moved a writ petition saying the producer  of the movie, "Rana Plaza" had not deleted scenes as directed by the court previously. 
Earlier in March, the HC asked the authorities to delete some scenes portraying horrors, cruelty and violence associated with the disaster.
It yesterday stayed for the same period the effectiveness of the censor board certificate allowing the release of the movie and issued a rule upon the authorities concerned to explain in four weeks as to why the clearance certificate should not be scrapped.
The information secretary, managing director of the film development corporation, chairman of the censor board, and producer of the film Shamima Aktar were made respondents to the rule, Deputy Attorney General Mokhlesur Rahman told The Daily Star.     
The HC passed the stay order and rule since the authorities had not carried out its directives, he said.
It had asked the censor board to remove some scenes that would have a negative impact on public mind and remove the name Reshma from the movie before issuing the clearance certificate, the DAG said. The censor board did not follow the HC guidelines other than deleting scenes of a few minutes.
If the movie, "Rana Plaza", is broadcast and screened with the objectionable scenes, it will spark negative reactions among people at home and abroad, the petitioner said, adding garment workers would be discouraged to work and the generalised system of preferences (GSP) of the country hampered.
Sheikh Fazle Noor Taposh and Mehedi Hasan Chowdhury appeared for the petitioner.