An artist through an artist's eyes
Nasir Ali Mamun on SM Sultan's legacy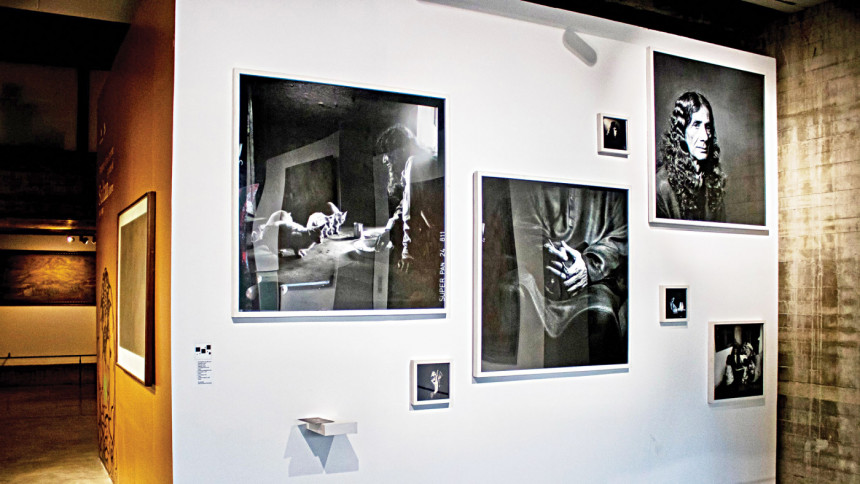 We are acquainted with SM Sultan through his charismatic works and from the writings of noted authors like Muntassir Mamoon, Ahmed Sofa, Borhanuddin Khan Jahangir, Hasnat Abdul Hai and filmmaker Tareq Masud.  Eminent photographer Nasir Ali Mamun's captures of the revered artist are currently on exhibit in parallel to the paintings at "Imaginary of the Common: 50 years of Sultan's Oeuvre" at Bengal Shilpalay. In a conversation with The Daily Star, the photographer looks back on his interactions with Sultan, and more. 
 
In 1971, at the age of 17, Mamun photographed Bangabandhu Sheikh Mujibur Rahman on March 3, 1971. "I didn't know he'd make the call for independence on March 7, but I happened to have witnessed and captured the moment," he recalled. Ever since, Mamun grew a passion to capture portraits of famous personalities through his lenses. He captured portraits of more than 8,000 famous personalities till date.
"In 1976, I read Professor Muntasir Mamun's write up 'Je Jibon Jar' in Bichitra on Sultan, while he was preparing for his exhibition in Shilpakala Academy. I went to Shilpakala and watched him work from a distance. It was only after the exhibition that I gathered courage to speak to him, "Mamun reminisced.
To his utter surprise, SM Sultan, who seemed mysterious from a distance, turned out to be a very down-to-earth person. They went to Ramna Park together, where Mamun captured Sultan with a 120 camera.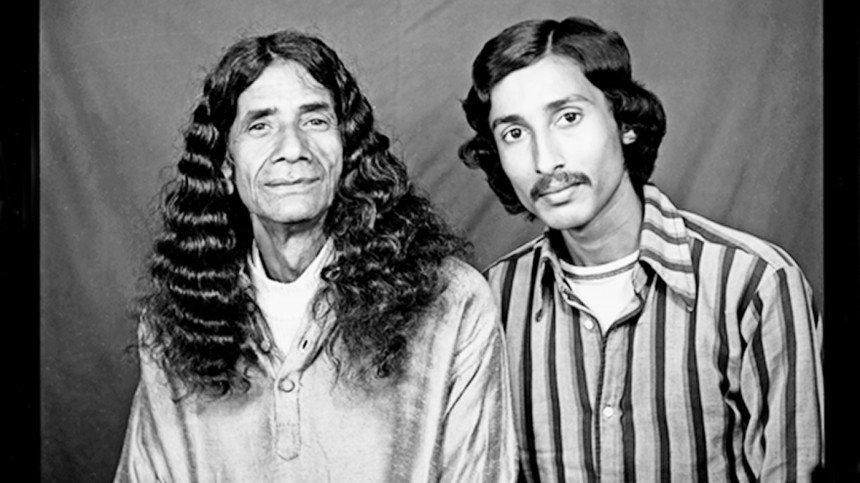 "I like to capture famous people in their spaces, that is when I believe photographs can highlight the essence of their personalities," he said, in reference to his numerous monochromatic portraits.
Sultan, who rarely drew portraits, did eight of Mamun. "He considered me as a younger brother. He could not be lured to draw portraits. Many tried, but he ushered his love on me," said Mamun, who spent years in Narail as Sultan's confidant.
He expressed his joy regarding "Imaginary of the Common: 50 years of Sultan's Oeuvre" because it has been curated in a way that the audience first cross the portraits of Sultan before entering the gallery.
After 1985, Sultan's artworks sold like hotcakes. Unfortunately in the absence of proper restoration and conservation, many of his works suffered from degradation. According to Mamun, our national institutions failed to conserve the works of important artists.
"Despite photography being a thriving profession, neither Dhaka University nor Shilpakala Academy could initiate a department for it in fifty years," he added.
Photographs by Mamun can be identified by the way he places his subjects in his composition. If the artist is not present in his work, it is not art, as per Mamun.
More than fifty percent of Nasir Ali Mamun's works has not been exhibited yet. The eminent photographer intends to publish books and exhibit his works during his lifetime.