Hamiduzzaman Khan - The wonder of sculpture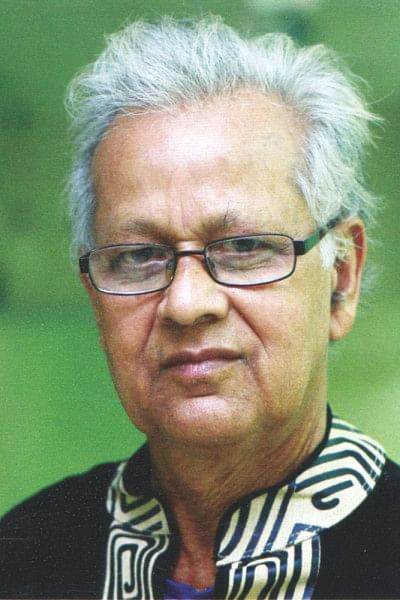 Galleri Kaya celebrates Hamiduzzaman Khan's 70th birth anniversary with a solo sculpture exhibition. The exhibit opens today and runs till March18.
His black marble stone piece of Marble de Carara is made of two different pieces put together with a hole in the centre. The Black Marble piece, shaped like a horn, is another creation by the man who went to the Middle East and other places to learn the art of carving stones, and where he picked up what was being done in Africa, in the form of statues. He studied under master artists in Baroda, India. His wife Ivy Zaman sculpts too, and has done magnificent pieces both in Bangladesh and other countries like Korea and India.
His Black Granite in Stone, 2015 is in the shape of a human being with a single eye. It arrests the viewer instantly with its simplicity and superb craftsmanship.
Shaped like a human torso, with an eye in between, the Black Granite piece is breathtaking. It reminds us of Korea where he and his wife have worked in unison. It recalls his imaginative and creative work.
The master sculptor's stone sculpture, in brown and white streaks, is a wonder by itself. It stands on its own in splendid dignity, wonder and magnificence.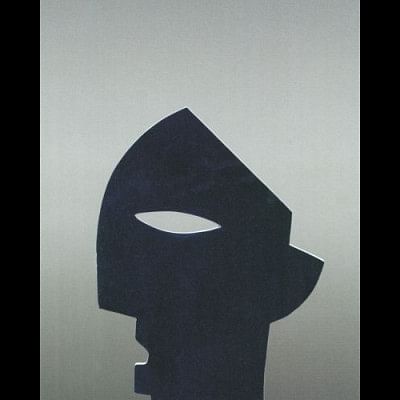 Hamid's Green Marble piece is in stone too, like his other magnificent pieces.
His Black Wonder is a woman's profile. It reminds one of the wonderful sculpted pieces by Henry Moore, which one finds today in the Tate Gallery. 
The fine art of sculpting has surely been made a wonder in his parrot, which is combination of two bits of stone pieces, with the beak carved to perfection. Here the sculptor has mastered his art to perfection.
His seated figure with grass bits around it is another marvel, seen with its finesse.
The work reflects the artist's inner feelings, his memories and thoughts. They bring together his dynamism in sculpture as no other medium does.
Nancy Vanhorn, press and information officer of US Embassy, Dhaka, Bangladesh is expected to grace the inaugural ceremony. Mohmmed Aziz Khan, chairman, Summit Group of Companies, will inaugurate the exhibition.