Actress Diti loses battle with cancer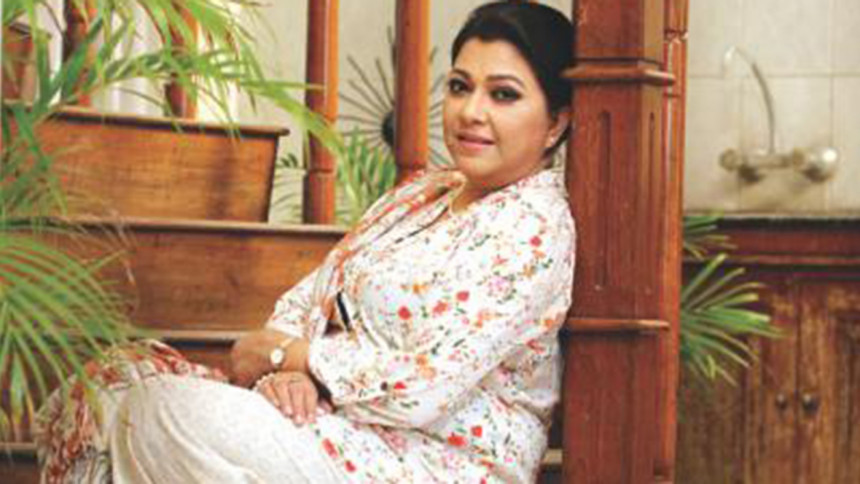 Popular actress of the '90's, Parveen Sultana Diti passed away this afternoon after a long battle with brain cancer.
She breathed her last at United Hospital in Dhaka at 4:05pm, Arifur Rahman, public relations officer of the hospital, told The Daily Star.
Earlier she was diagnosed with brain cancer on July 25, 2015. Following that, Diti was taken to Madras Institute of Orthopaedics and Traumatology, India. 
When her health condition improved slightly, she was brought back to Bangladesh. But her condition worsened by the end of last year and she again flew to India in November.
As her health did not seem to improve, she was brought back to Bangladesh in January and was immediately admitted to United Hospital.
Diti was born in March 31, 1965 in Narayanganj's Sonargaon, Bangla daily Prothom Alo adds. She appeared in Bangla film industry in 1984 through Azmal Huda's film Amie Ustad.
Through a career of 31 years in the industry, Diti featured in numerous films with Hiramoti, Dui Jibon, Bhai Bondhu, Usila, Lady Ispector, Khuner Badla, Ajker Hungama, Shesh Upohar, Chorom Aghat, Shami Stri, Aporadhi, Kaliya, Kaal Sokale, Megher Kole Rod, Akash Choya Bhalobasha, Mayamoy as some of the mentions.
Apart from the big screen, Diti acted in the silver screen and occasionally directed a few dramas as well. She has also been seen in some television commercials.