2 'drug traders' including UP member killed in Cox's Bazar 'gunfight' with police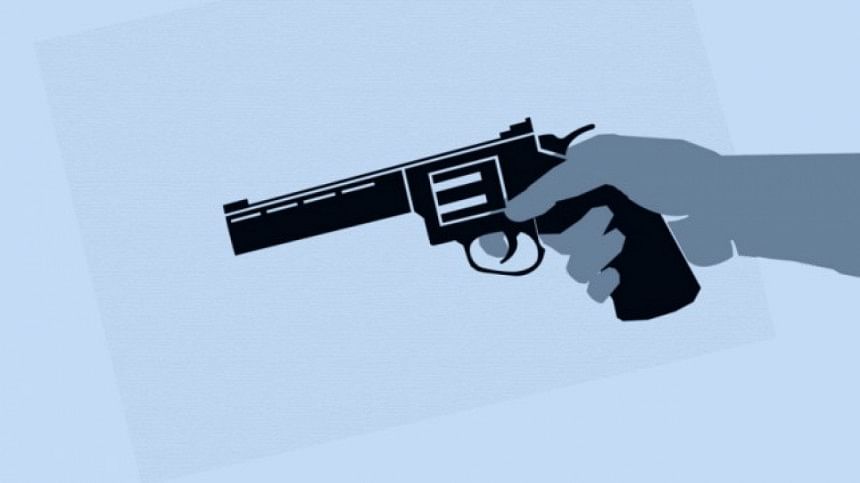 Two alleged drug traders including a union parishad (UP) member were killed during what law enforcers claim to be a gunfight with police in Ukhiya upazila of Cox's Bazar early today.
One of the deceased was identified as Bakhtiar Ahmed, 55, son of Kala Mia and UP member of Rajapalong Union, while another one was Md Taher, 27, son of Yousuf Ali, resident of Kutupalng Rohingya camp's E-block, reports our Cox's Bazar correspondent quoting Pradip Kumar Das, officer-in-charge of Teknaf Model Police Station.
Teknaf police arrested the duo during a raid against drug traders in Hnila area yesterday. In the face of interrogation, they admitted to hiding yaba pills in Wabrang bridge area, the OC said.
Police then conducted another raid to recover the drugs taking the arrestees along. Sensing police presence, cohorts of the arrestees who were hiding in Wabrang bridge area, opened fire targeting them. Police retaliated in self-defence and the "gunfight" ensued around 3am, the OC claimed.
At one stage, the drug traders fled the place leaving behind bullet-hit Bakhtiar and Taher. The duo were rushed to Teknaf Upazila Health Complex from where they were transferred to Cox's Bazar Medical College and Hospital following which doctors declared them dead.
There were drug-related cases against the duo filed with different police stations, the police official said.
Police recovered five locally-made guns, 17 rounds of cartridges and 20 thousand pieces of yaba pills from the spot, the OC added.
Three police officials were also injured during the incident, OC Pradip Kumar Das claimed.
A case was filed with Teknaf Police Station in this regard.
However, family members and neighbours of Bakhtiar Ahmed claimed that police picked up Bakhtiar on Wednesday from his home at Kutupalong. They have not heard any news from him since then.