Rakib Al Hasan's laudable aspirations
The Bangladeshi medical student won the Outstanding Young Leader of Asia Award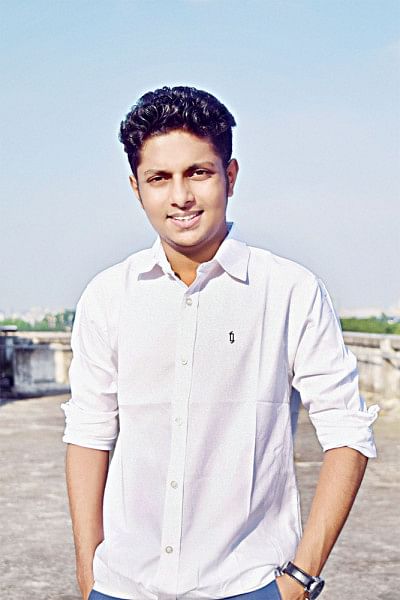 Rakib Al Hasan from Bangladesh won the Outstanding Young Leader of Asia Award 2021 from the Asian Youth Council for his work in children's and women's rights, education, health, democracy, and peace. Youths around the world are doing important work during the coronavirus pandemic. For the first time, the Asian Youth Council, a well-known youth organisation in Asia, organised this award programme to provide such young leaders with opportunities.
Rakib, a final-year medical student of Shaheed Suhrawardy Medical College Hospital, is a writer and activist. His role in the Kurdistan Youth Movement, the formation of public opinion by world Muslim leaders in the Armenia-Azerbaijan war, ability to garner moral support for the withdrawal of US troops from Afghanistan, and ethnic recognition of Bengalis living in Pakistan has earned him the award.
After a three-month selection process, the Asian Youth Council announced the names of 10 outstanding youth leaders, on the occasion of the International Youth Day on August 12. Rakib is the only Bangladeshi to receive the award from the Asian Youth Council, in Kuala Lumpur. The winners will be presented with certificates, crests, and medals at the Asian Youth Council's forthcoming conference, once the pandemic subsides.
Furthermore, they will have the opportunity to make fully funded tours in 48 countries in Asia, and actively participate in international projects and development activities of the Asian Youth Council.
"I do not wish to be complacent. There are more opportunities to work for the welfare of others now, and I am happy to do my part," says Rakib, who has been working on youth leadership for a long time.
Earlier, he received the Global Youth Leadership Award 2019. He represented Bangladesh at a 2019 summit by China, marking 70 years of China's independence. He also attended the International Volunteer Forum of Islamic Countries last year, in Azerbaijan.