University Teachers' Network condemns police attack on SUST students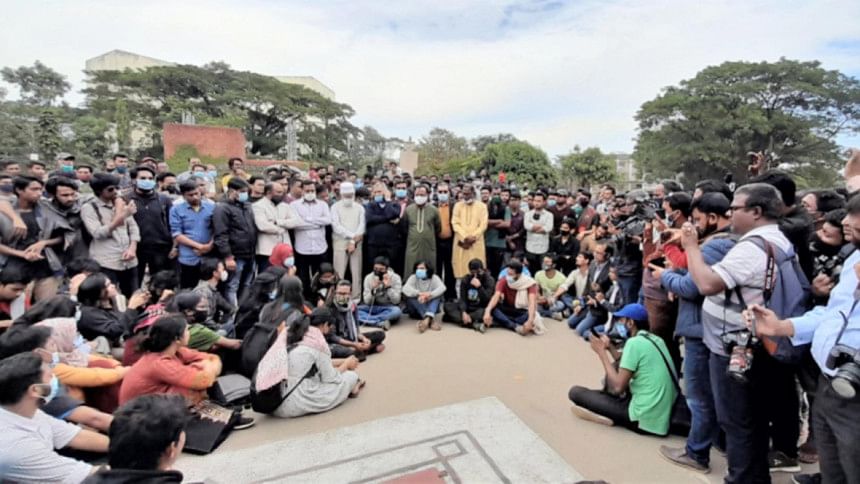 University Teachers' Network today condemned the police attack on agitating students of Shahjalal University of Science and Technology (SUST), who had confined the vice-chancellor to press home their demands.
Police, with instruction from the university administration, carried out the attack on the students, 47 teachers of different universities said in a press statement.
Many students were admitted to hospital as police responded to the agitating students through various ways including charging batons on them and blasting sound grenades, the statement read.
"We do not have words to condemn what happened at SUST. Not only the vice-chancellor failed to deal with the situation but he also committed criminal offences by ordering attack on students," the teachers said.
"We demand resignation of the VC in solidarity with the students. We also demand stopping harassment," they said in the statement.
The teachers' network also demanded increasing all facilities, including accommodation, the statement said.
"We want to reiterate our demand that merit and educational qualification be made the main criterion to recruit teachers, including the vice-chancellor, and not political identity," it said.