Schools may reopen end of Feb if Covid cases drop: PM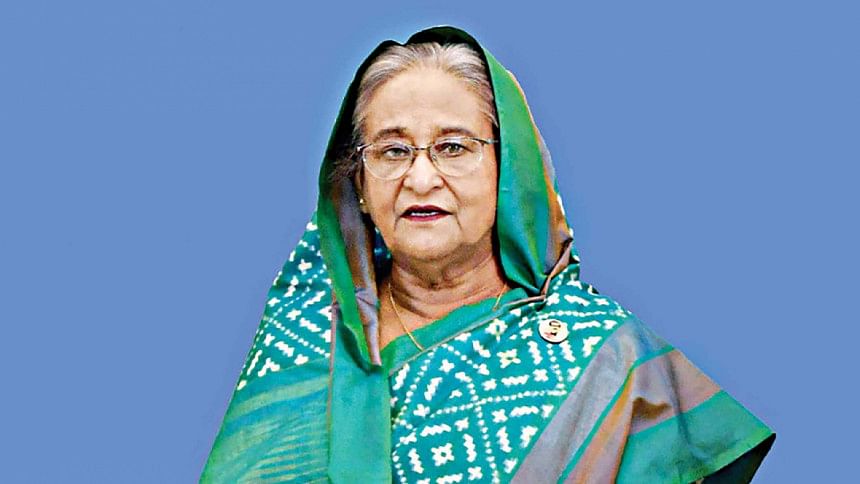 Prime Minister Sheikh Hasina today said the country's educational institutions will reopen at the end of the current month if the Covid-19 situation improves.
"We hope that the situation will change [improve] by the end of this month and then we can reopen schools, colleges and all other educational institutions," she said.
The Prime Minister said this while results of Higher Secondary Certificate (HSC) and equivalent examinations of 2021 were published.
Sheikh Hasina published the results, joining a function at International Mother Language Institute virtually from her official residence Gono Bhaban.
Hasina said though online education was conducted during the Covid-19 pandemic, students were deprived of enjoying the classroom learning and company of their peers and friends at their institutions. "Our students are the worst victims of the coronavirus fallout," she said.
The Prime Minister said the Covid-19 vaccination programme continues so that the educational institutions can be reopened.  
She said the government has taken measures to bring the people of all levels and stages under the vaccination coverage. 
Noting that there is reluctance among people about getting vaccinated, Hasina asked all to take the shots to protect themselves from the dire consequences of coronavirus.
Hasina hoped that Bangladesh would be able to tackle the Omicron variant of coronavirus soon.