More edu institutions to come under MPO: Dipu Moni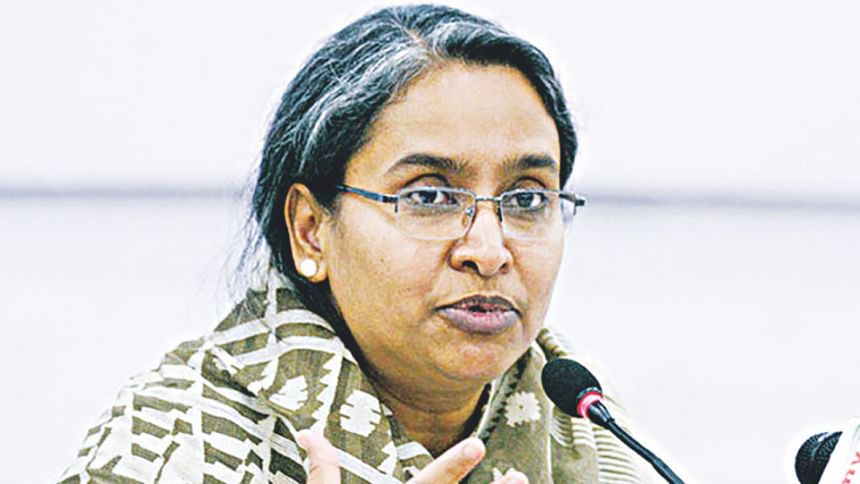 Education Minister Dr Dipu Moni today (June 10, 2022) expressed hope that the ministry would be able to publish the new list of educational institutions which will be brought under the monthly payment order (MPO) scheme within a week.
"Hopefully, we will be able to publish the new MPO list within a week. But, now I cannot say the exact number of institutions which will be brought under MPO scheme," she told a post-budget press conference at the Osmani Memorial Auditorium in the capital today.
Terming the new budget as a pro-people one in the post-pandemic period, Dipu Moni, also Awami League joint general secretary, said the education sector got around 20 percent higher allocation in the proposed national budget for fiscal year 2022-23 than the outgoing fiscal year while allocation in research has also increased.
Allocation for development budget in education sector has also increased by around 60 percent, she mentioned.
The minister said allocation for both education ministry and primary and mass education ministry in the education sector has increased.
A total of 28 ministries work for the development of human resources in education and allocation has increased to a great extent there too, she mentioned.