Youth in Action
Empowering marginalised groups through education and employment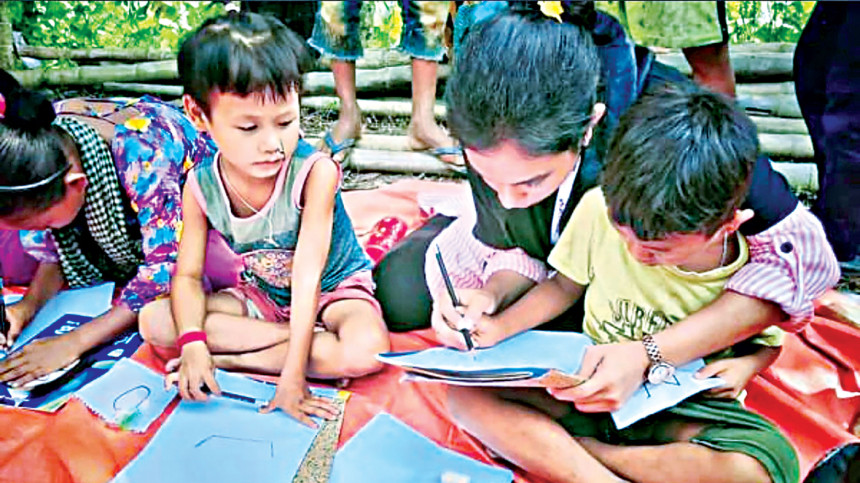 Muhammad Afjal Sultan Sufi is one of the nineteen Bangladeshi changemakers to receive the 2021 Diana Award. He founded Doorbin Foundation when he was just 19 years old, with a goal to help those in need.
Afjal has been passionate about social work from a young age. Currently, he is pursuing his BSc in Electrical and Electronics Engineering from Port City International University in Chattogram.
Doorbin Foundation started out with winter clothing drives and distribution drives of relief materials. However, Afjal soon realised that these efforts were helping marginalised groups in the short term, but were not reaching the depth of their problems. Bearing that in mind, he set up a project to enable indigenous people in Tripura to access employment and education.
 His campaigns have helped many children to start schooling. He also organised a training session on the causes and effects of domestic violence to educate kids about the harmful effects of child marriage.
For their amazing efforts, Doorbin Foundation was due for recognition. However, getting acknowledged from a platform like The Diana Award was far from Afjal's expectations. "Receiving the award gives me strength to carry on my projects. This achievement has also introduced me to many young and talented people from across the globe. I share this award with my team at Doorbin Foundation and my family, who have always been supportive," he says.
 Afjal knew that developing a project for the education and employment of minority groups will not be easy. "I knew that I will face objections, and difficulties in communication, to say the least. However, helping people to ease their lives even a little bit is bigger than those problems to me," he shares.
Afjal aims to combat against discrimination of minority groups, and help them gain their rights with Doorbin Foundation.
The author is a freelance journalist. Email: labibakabir99@gmail.com.