'Communal' question in HSC: 5 teachers can't do public exam-related job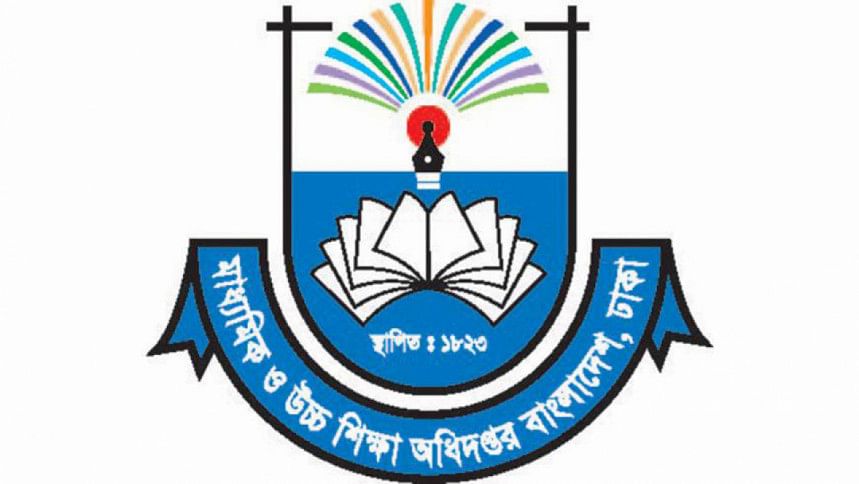 The five teachers, who prepared and scrutinised Bangla first paper question of HSC exams that hurt religious sentiments of Hindus, will not be allowed to take part in any activities related to public exams any more.
Jashore Education Board has taken the decision after its probe committee found that the teachers violated the government guidelines while making such question paper, the board's Exam Controller Madhab Chandra Rudro said today.
The five teachers are Assistant Professor Prashanta Kumar Pal of Dr Saiful Islam Degree College; Associate Professor Syed Tajuddin Shaon of Narail Government Victoria College; Associate Professor Shafiqur Rahman of Satkhira Government Mahila College; Assistant Professor Shyamal Kumar Ghosh of Mirzapur United College in Narail; and Assistant Professor Rezaul Karim of Bheramara Adarsha College in Kushtia.
Of them, Assistant Professor Prashanta Kumar prepared the question that was moderated by the other teachers.
They prepared and moderated the question paper of HSC Bangla exam held on November 6 under Dhaka Education Board, which contained elements of hurting religious sentiment of Hindu people.
A directive of the education ministry issued in 2009 barred question makers and moderators from making any question that disrespects religion, religious place, state establishment, historical place, and others.
Also, the directive also prevents teachers from making and allowing questions that has the names of politically, religiously, and socially important people.
There should be no topic that demean any religion, caste, group, language, culture, tradition, and national ceremonies of Bangladesh, the directive says.
The exam controller Madhab said that after the board taken the decision to punish them, the probe report was sent to the education ministry and Directorate of Secondary and Higher Education for the next course of action.
"Hope, they will also take necessary steps in line with the probe report," he added.
A DSHE top official hinted that non-government teachers involved in question setting and moderating, might lose their Monthly Payment Order facility and government teachers might lose increment or similar like departmental actions.