PUST dept chair 'assaulted', barred from hiring board
Claims VC behind this; VC says teacher's wife was candidate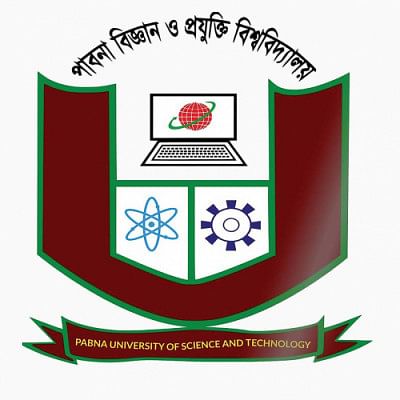 A department chairman of Pabna University of Science and Technology (PUST) was allegedly assaulted, as he was trying to enter a teacher recruitment board of his own department yesterday morning.
A member of the board himself, assaulted Prof Harunur Rashid is also chairperson of the university's mathematics department.
During a press conference held at Pabna Press Club yesterday afternoon, Prof Harun raised fingers against the university's vice chancellor Prof M Rostom Ali in this regard.
However, the VC said Harun was asked not to attend the board, as his wife is one of the candidates for the teacher's post.
"The registrar's office issued a notice for me on January 16 to join the board, formed to recruit two teachers for my department," Harun said.
"As I was trying to enter, officials stopped me as per the VC's instructions," he alleged. "At one stage, some junior level officials proceeded to assault me."
"I was assaulted and forced out of the board, so that the VC can select candidates of his choice," he said.
"External teachers from the VC's own campus [Rajshahi University] conducted the recruitment test. No teacher from PUST's mathematics department was there for the written exam or viva-voce," he added.
Harun also claimed that candidates most fit for the job were rejected, so that the VC can recruit his preferred candidates.
He then demanded suspension of the recruitment board and rescheduling the exam.
Talking to The Daily Star, VC Rostom Ali denied all allegations, saying there was no irregularity in the recruitment process.
However, he also said, "Dr Harun's wife is one of the candidates, so he was repeatedly requested to not attend the board, as it would be unethical and questionable for a fair examination process."
The VC said the recruitment was completed following all guidelines, where only three candidates passed.
It was known that Prof Harun's wife was not selected by the board.
Meanwhile, Harun said he had earlier submitted an official letter to the VC, confirming that he not will be present during question paper preparation, paper evaluation and even viva-voce, if any of his relatives is a candidate. "But why did they force me out of the board?" he asked.
Harun also claimed that the VC was present as the chairperson of a recruitment board when his niece was recruited as section officer recently.
Attending the press conference, Md Atikul Islam, a candidate of the board the VC was in, claimed that the VC had selected his niece, denying fitter candidates.
Denying the allegation, the VC claimed the recruitment was done following proper procedures, without manipulation. He said candidates who failed in that board are bringing allegations against him to defame him.