Dhaka University residential halls now open for all students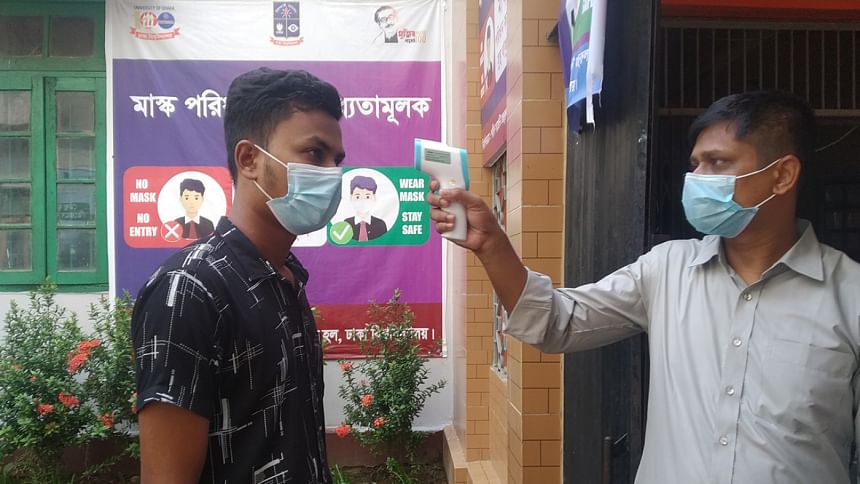 The Dhaka University authorities today opened all residential halls for all students of the university -- five days after allowing only students of 4th year honours and masters programmes.
First, second and third year students are being allowed in their respective halls after checking their ID cards and proof of vaccination.
DU Vice Chancellor Prof M Akhtaruzzaman expressed satisfaction after visiting two dorms as students moved in maintaining proper health guidelines earlier in the morning.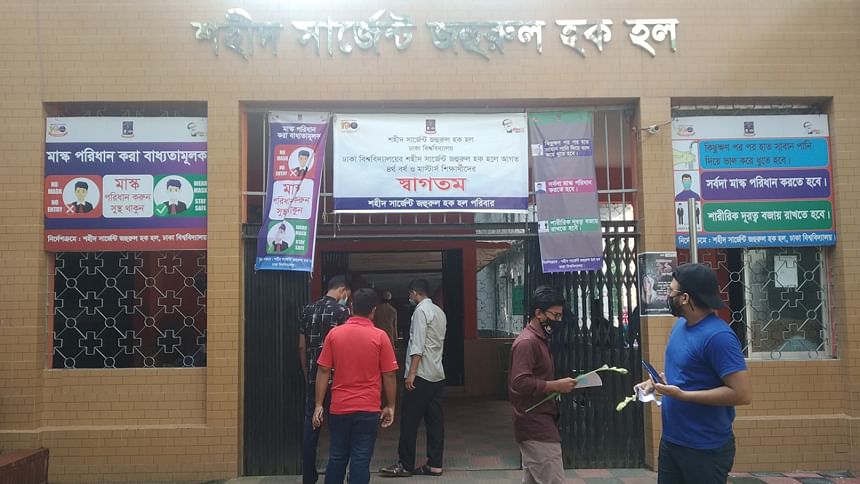 DU reopened the dorms on October 5 for the first time after about 18 months as it had closed the halls to curb Covid-19 transmission.
In-person academic activities of the university will resume from October 17, according to the decision of DU's Academic Council Meeting.