Chhatra Union demands 16% budget allocation for education sector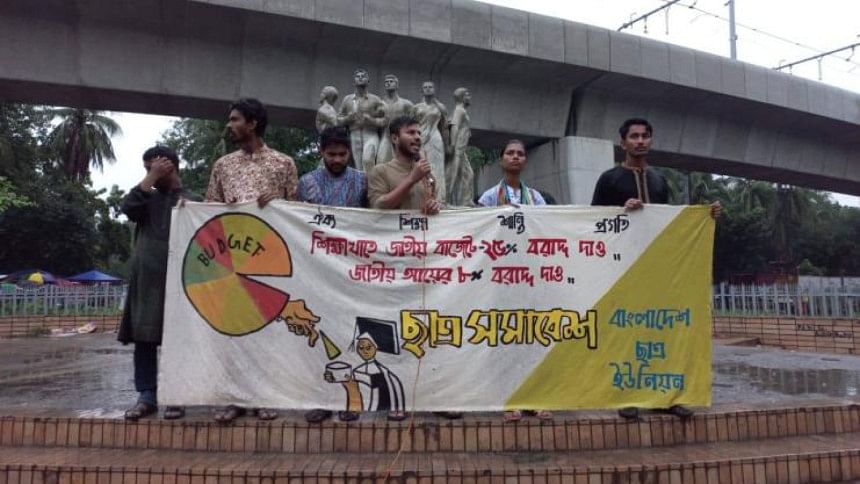 Bangladesh Chhatra Union leaders and activists have demanded 16 percent budget allocation separately for education sectors of the proposed upcoming national budget for 2022-23 fiscal year.
Holding a rally on Dhaka University campus, they have suggested that the allocation for education should gradually increase to 25 percent over the years, reports our Dhaka University correspondent.
Finance Minister AHM Mustafa Kamal unveiled a proposed budget of Tk 678,064 crore in the national parliament today.
Chhatra Union President Faiz Ullah said, the Awami League government is the most forward for declining allocation in education.
"We saw no government initiative to reintroduce students to normal educational life following the Covid-19 lockdown. We demand that the government considers this when distributing the education budget," he said.
"The government is pretending to show more expenditure in the education sector by including the information technology sector with education. We are demanding a 16 percent allocation for the education budget separately," said Dipok Shil, general secretary of Chhatra Union.
The finance minister allocated Tk 71,954 crore for education in the outgoing fiscal year.
The amount for 2022-23 fiscal makes up 12.01 percent of the total outlay. It was 11.91 percent of the total outlay in the current budget.