Writ petition seeks HC directives to protect Halda river dolphins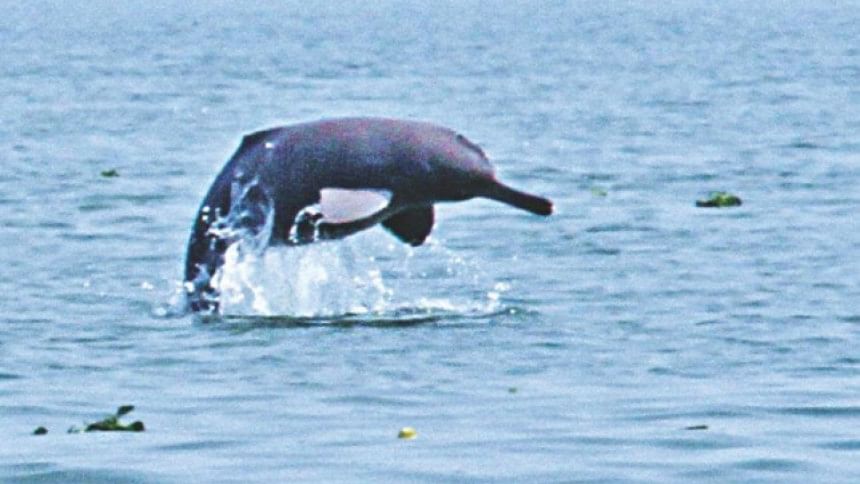 A Supreme Court lawyer today filed a writ petition with the High Court seeking its directive on the authorities concerned of the government to immediately take necessary steps to prevent killing Halda river dolphins and to protect them.
Barrister Abdul Qaium Litan submitted the petition as a public interest litigation through email for its virtual hearing.
In the petition, the lawyer prayed to the High Court to issue a rule asking the authorities concerned to explain why their failure to prevent killing Halda river dolphins should not be declared illegal.
Abdul Qaium said in the writ petition that in total 24 dolphins in Halda river were killed between 2017 and May 8 this year -- endangering the environment and ecology according to a report published on The Daily Star online on May 8, 2020.                               
Barrister Qaium told The Daily Star that the High Court is yet to set any date for hearing the writ petition.