Western tourists attacked in Afghanistan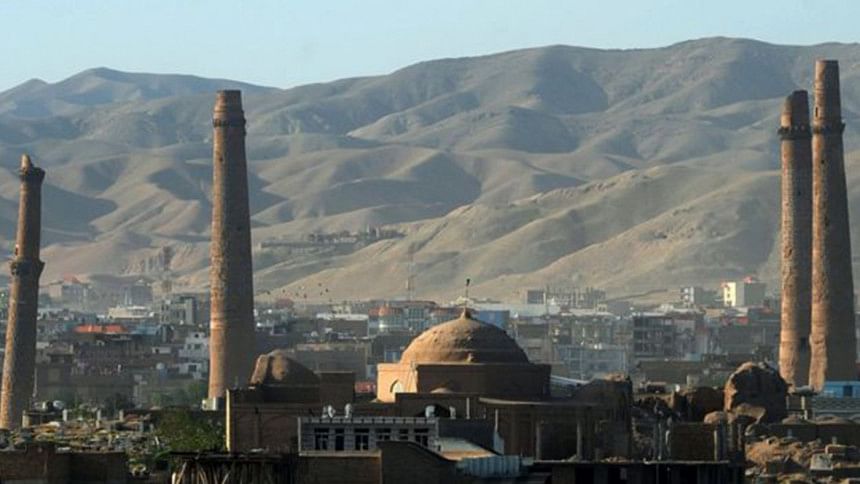 Suspected militants have attacked a convoy carrying foreign tourists in western Afghanistan, injuring six.
Afghan officials told the BBC a group of a dozen travellers were escorted by Afghan army personnel on their way to Herat city when they were ambushed.
Jailani Farhad, spokesman for Herat's governor, told the BBC the tourists included eight Britons, three US citizens and one German.
Some travellers reportedly had light injuries and are in hospital.
Afghanistan's main roads are notoriously dangerous with militant attacks and kidnappings frequent.
One Afghan driver was also injured in the attack.
The identity of the armed men is unknown, although suspicion will fall on the Taliban, who have stepped up attacks right across the country.
Officials say the ambush took place in the Chesht-e-Sharif district, on the road to Herat city and that security reinforcements have been sent to the area.
Herat city is home to many famous sites reflecting Afghanistan's rich cultural heritage.
Interior ministry spokesman Sediq Sediqqi told Afghanistan's Tolo news channel that the tourists had been on their way from Bamiyan to Herat, via Ghor.
Despite the ongoing insurgency Afghanistan does see a small number of tourists every year.
Bamiyan province especially is popular with adventure travellers, attracted by its ancient culture and natural beauty.