IS video threatens attack on New York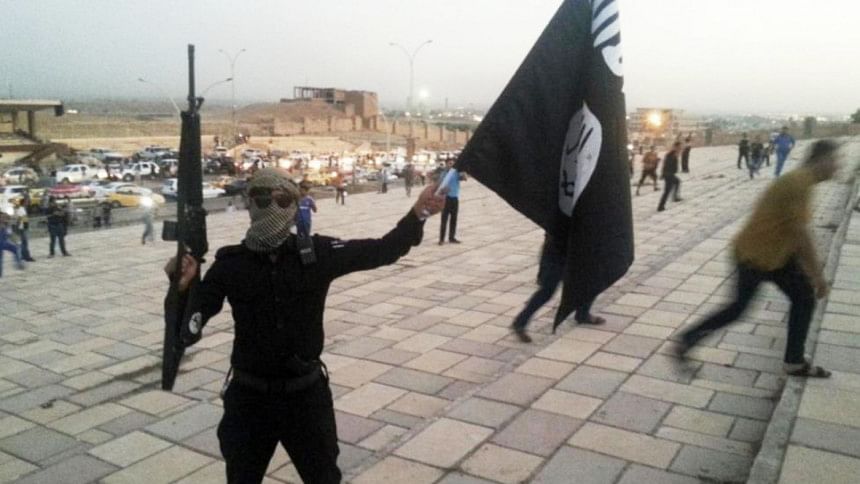 The Islamic State released a new propaganda video threatening attacks on New York City, city officials confirmed Thursday.
The authenticity of the video has not been verified and New York officials have said there are not any specific threats against the city, reports USA Today.
The video showed images of bombs and suicide bombers getting ready for an attack, as well as street scenes, including Herald Square and Times Square.
The Islamic State considers the United States its top enemy and frequently threatens attacks against American targets.
The video comes amid heightened security in all major US cities in the wake of Friday's massacre in Paris that killed at least 129 people. The Islamic State has claimed responsibility for the attacks.
While some of the video footage is not new, the video reaffirms the message that New York City remains a top terrorist target," according to a NYPD statement released Thursday.
"While there is no current or specific threat to the city at this time, we will remain at a heightened state of vigilance and will continue to work with the FBI, the Joint Terrorism Task Force and the entire intelligence community to keep the City of New York safe," the statement said. "In addition, we are continuing to deploy additional Critical Response Command teams throughout the city out of an abundance of caution."
New York Police Commissioner William Bratton said at a late-night press conference that the video is "a mish-mosh" of old ISIS propoganda videos and that there is no blatant new threat. He stressed that the police force is continually monitoring all possible terrorist threats but have not received any new information that indicates an imminent threat.
The Islamic State also released a video threatening to attack Washington, DC, in the wake of the Paris attacks.