US: Iran to be invited to Syria talks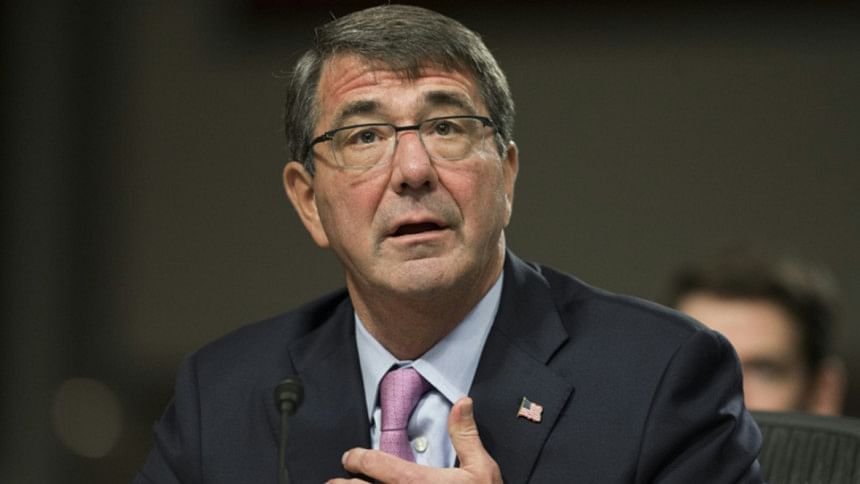 The United States announced that Iran may take part in talks to end the civil war in Syria and warned of increased military action against the Islamic State.
On the military front, the Pentagon said on Tuesday it may launch more air strikes and even direct ground attacks by special forces against jihadists seeking to carve out an Islamic caliphate in Iraq and Syria.
And on the diplomatic side, the State Department said it expected Damascus's key ally Iran to be invited to a new round of talks in Vienna this week on a political solution.
"An invitation to Iran to participate, I think Iranian leaders can take to mean that it's a genuine multilateral invitation," department spokesman John Kirby said.
US officials would not say which power would pass the invitation to Tehran and did not know if Iran would accept, but they said it would be welcome to attend.
Friday's talks in Vienna are seen as a way to end Syria's civil war by creating an interim unity regime and paving the way for President Bashar al-Assad's exit.
But, in parallel to this fledgling political process, a US-led coalition is carrying out an air campaign against Islamic State fighters in Iraq and Syria.
Testifying to lawmakers, Defense Secretary Ashton Carter said US forces would not shy away from "direct action on the ground" if they see a chance to hit IS targets.
US President Barack Obama's administration has not committed ground forces to back opposition and Kurdish rebels fighting the Islamic State in Syria, but has 3,500 troops in Iraq.
These troops have a "train and advise" role to help Iraqi forces battling the extremist group but were recently drawn into fighting in northern Iraq.
Last week, a US soldier died during a raid in which commandos and Kurdish peshmerga stormed an IS-run jail in northern Iraq and freed 70 captives.
Afterwards, Carter said he expected "more of this kind of thing" and on Tuesday he told senators the coalition would focus on the IS stronghold of Raqa, in Syria.
"We expect to intensify our air campaign, including with additional US and coalition aircraft, to target ISIL with a higher and heavier rate of strikes," he said.
"This will include more strikes against ISIL high-value targets as our intelligence improves."
- Bent on power -
Carter described the strategy as centered on the "three Rs" -- raids, Raqa and Ramadi, the capital of Iraq's Anbar province, held by IS forces since May.
"We are willing to continue providing more enabling capabilities and fire support to help our Iraqi partners succeed," Carter told the Senate Armed Services Committee.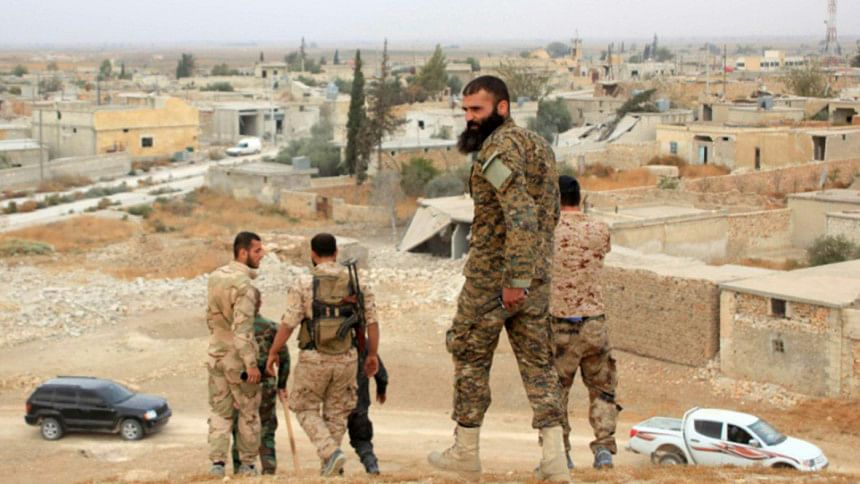 The Islamic State is a would-be global jihadist extremist network born out of the Iraqi insurgency and the Syrian civil war, with offshoots around the Middle East.
US-led efforts to "degrade and destroy" the movement have been stymied by the chaos in Syria, where Alawite president Assad is battling a broader rebellion.
Russia, Iran and the CIAback Assad with direct military support, while US allies like Saudi Arabia and Turkey support Sunni rebels.
But CIA Director John Brennan said the Russians have in sight a political transition in Syria where Assad would eventually step down.
"Despite what they say I believe the Russian do not see Assad in Syria's future," Brennan said.
"I think the Russians understand that there is not a military solution to Syria, that there needs to be some kind of political process."
The United States blames Assad's brutality against his own people for causing the war and preventing a united Syrian front against the IS group's advance.
But attempts to mediate a peaceful transition of power to an interim unity government have stalled, and Moscow appears bent on keeping its ally Assad in office.
US Secretary of State John Kerry and his Russian counterpart Sergei Lavrov are to attend the meetings with around a dozen countries in Vienna on Friday.
- 'Shared threat' -
On Tuesday, in confirming it expects Iran to be invited, Washington signaled that talks are progressing but risked angering Tehran's bitter foe Saudi Arabia.
Separately, Obama called Saudi leader King Salman.
The White House did not say whether Obama had tried to reassure Salman about Iran's participation.
But the pair "reaffirmed the need to cooperate closely to counter the shared threat from ISIL and to establish the conditions for a political transition in Syria," a statement read.
The aim of the talks, Kirby said, is to make a start on agreeing a framework for a political transition to end the war and pave the way for Assad's exit.
"So I can't tell you exactly what the outcome of the meetings on Friday is going to be or if it's the last chapter -- I rather doubt that," he said.
Kerry had felt "optimistic" after talks last week with Russia, Turkey and Saudi Arabia that "progress was being made towards laying down the foundation of what a political transition could look like," according to Kirby.
"He felt it was important to continue that momentum."
Meanwhile, France's President Francois Hollande and Germany's Chancellor Angela Merkel met in Paris to discuss the fate of Syrian refugees pouring into Europe.
Later, they were to hold a dinner with key Western and Arab allies on the crisis, but not Russia or Iran.
Syria's civil war has killed more than 250,000 people since it broke out in March 2011, sparked by a bloody crackdown on protests against Assad's rule.