US drone kills militant blamed for attack on SRL team in Pak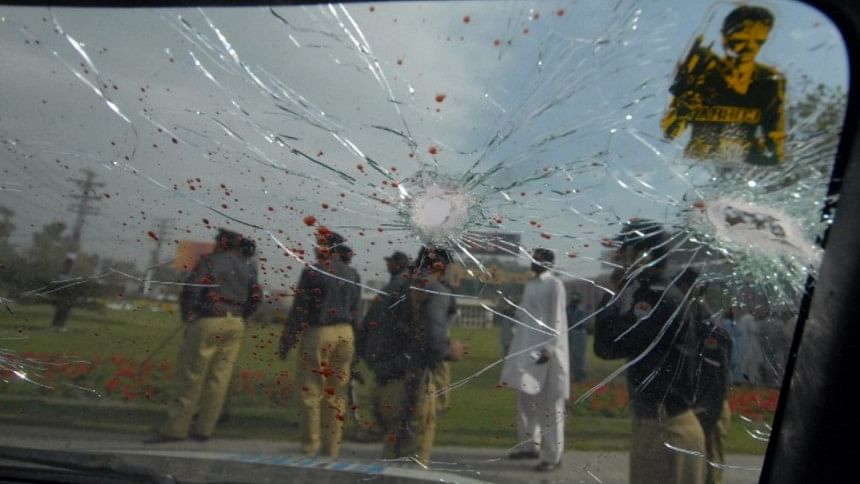 A U.S. drone air strike in Afghanistan has killed a Pakistani militant accused of involvement in a deadly attack on a bus carrying Sri Lanka's cricket team in 2009, Pakistani security sources and Islamist militants said.
Pakistani militants have increasingly taken shelter on the Afghan side of the border after an army crackdown in their homeland, Pakistan officials say, although Afghanistan denies harbouring them.
The unmanned U.S. aircraft targeted a car carrying Qari Mohammad Yasin, also known as Ustad Aslam, on Sunday in the southwestern Afghan province of Paktika bordering Pakistan, Pakistani intelligence sources said.
The attack killed Yasin, who specialised in training suicide bombers, and three other militants, added the officials, who declined to be identified as they are not allowed to talk to the media.
A U.S. military spokesman in Kabul said U.S. forces had conducted a drone strike in Paktika on Sunday but he declined to provide details, citing operational security reasons.
Pakistan's Counter-Terrorism Department had offered a bounty of 2 million rupees ($19,000) for Yasin, saying he was involved in the 2009 bus attack in the northeastern city of Lahore, allegedly organised by militant group Lashkar-e-Jhangvi.
Confirmation of the death came from Ali bin Sufyan, spokesman for a Lashkar-e-Jhangvi offshoot, Al Alami, which has cooperated with Islamic State militants in the past.
The group carried out a bomb attack on Pakistan's military in the southwestern province of Baluchistan as "revenge", he added, without giving details.
The attack on the Sri Lankan team bus led to Pakistan's exclusion from the role of hosting major international tours.
At least 10 gunmen fired on the Sri Lankan bus with rifles, grenades and rockets, wounding six players and a British coach, and killing eight Pakistanis.
Since then, Pakistan has been forced to play most of its "home" games in the United Arab Emirates.
Pakistani police last year said they killed three other militants involved in the 2009 attack.